IES is bringing its highly successful equipment partnership business, Omni Technologies, under the parent company name at the end of February. After this date, Omni Technologies will be known as IES Equipment Partners.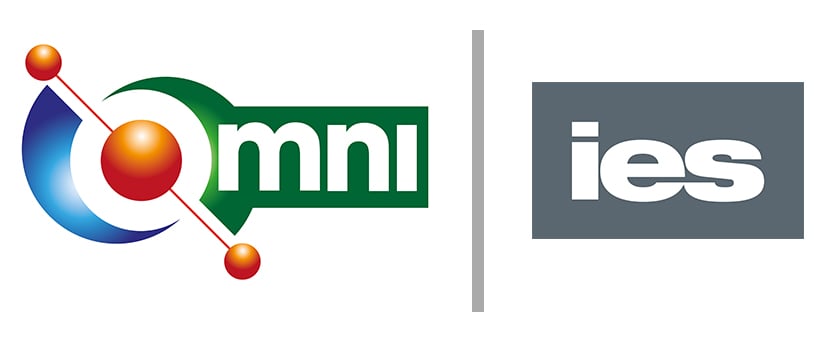 Omni Technologies sells a selected range of equipment in the UK, Eire, Scandinavia and, for some of its Partner OEMs, across Europe and beyond. Focussing on Nanotechnology equipment supply to Universities, Institutes, corporate Research and Development departments, MEMS, NEMS and semiconductor fabrication sites. IES also offers installation, process and field service support to customers around the world, with expert knowledge of the majority of equipment found in cleanrooms and microelectronics fabrication facilities.
2019 was a record year for Omni Technologies, which has experienced growth in Service contracts to the R&D and semiconductor industries. These contracts are a result of the experience and specialised engineering service expertise built up over decades prior to 2010 and ever since with IES. The rebranding will provide clarity for customers regarding Omni Technologies' place within IES, and the services which can be provided; and from the end of February customers wishing to reach www.omni-technologies.co.uk will be redirected to www.ies.co.uk/equipment-partners.
2020 is set to be an exciting year for IES Equipment Partners, as along with the new name staff will also seek to promote and grow the business even further. Engineers and Sales staff travel to Austria for training on lithography, wafer bonding& other products from EV Group, with whom it has recently signed a contract, and to Germany for continuing training on Ion Beam process technology from SCIA systems. In the UK, staff are planning to visit existing and new customers to introduce the wider range of services available from IES Equipment partners.
Speaking about the re-branding, Niels Morch, Managing Director of IES, said, "Omni Technologies has played a vital role in the growth of IES for many years. To enable its continued growth we have decided to rebrand it, but customers will not see any difference other than the name. They will still be supported by our dedicated team, led by Rick Halle, and will enjoy the same high levels of service which they have come to expect from an IES company."