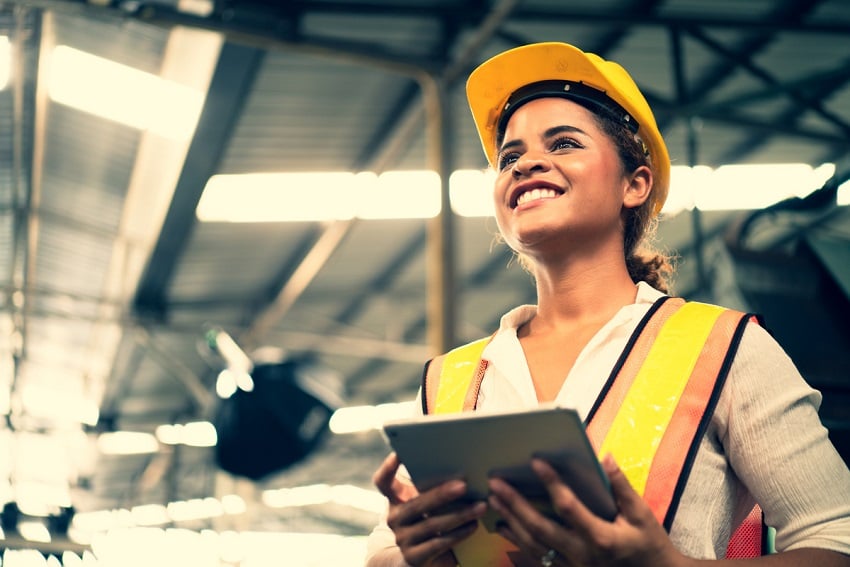 There's no denying the strength of the UK's manufacturing industry: an industry that accounts for 44% of our global exports, and 66% of UK R&D. It's also an industry known for its collaborative nature: Manufacturers embrace collaboration with their supply chains, with educational establishments, with government-sponsored programmes and even with each other to ensure that British manufacturing remains at the top of its game.
This continues to be evident throughout the Covid-19 pandemic, with a number of UK manufacturers changing their focus to help to fight the health crisis and its effects. We're proud to say that this effort includes a number of IES customers, and we want to take this opportunity to celebrate each and every one.
Rolls-Royce
The Rolls-Royce contribution to the cause is two-fold. Firstly, the business is working alongside other British manufacturers to form the 14-strong Ventilator Challenge UK Consortium. The aim of this consortium is to produce medical ventilators to treat coronavirus patients, with the government placing an order for 10,000 of the machines.
Secondly, Rolls-Royce has invited a group of companies - including Google Cloud, IBM, Leeds Institute for Data Analytics and others - to form an alliance in the form of Emer2gent. Combining a huge range of data sets, the aim of Emer2gent is to give new insight into and practical applications to support the global recovery from the pandemic.
Composite Integration
Down in Cornwall, Composite Integration is working to combat the shortage of PPE amongst the nation's key workers.
"Composite Integration is aiming to manufacture around 2,500 visors per week."
Using their design and manufacturing capabilities, they are working with a number of colleagues across the UK to produce face visors, which have been functionally reviewed and accepted by NHS Plymouth. With all components procured from local UK sources, production has now begun, and Composite Integration is aiming to manufacture around 2,500 visors per week for professions including doctors, nurses, shop workers, carers and delivery drivers.
Mitie
The team at Mitie Security has opted to focus on the thermal screening market, developing a whole suite of fever-screening solutions that use thermal imaging to identify potential Covid-19 sufferers. Able to detect human body temperatures to an accuracy of within 0.3ºC, the Mitie tech has been developed in various formats, including mounted cameras and portable hand-held units.
This means that this thermal imaging service can be used in all manner of situations and environments, including healthcare, public spaces, retail environments and workplaces.
Monmouth Scientific
Monmouth Scientific has shifted its focus so that 80 per cent of its in-house capacity is now dedicated to the manufacture of Class I and Class II Biological Safety Cabinets.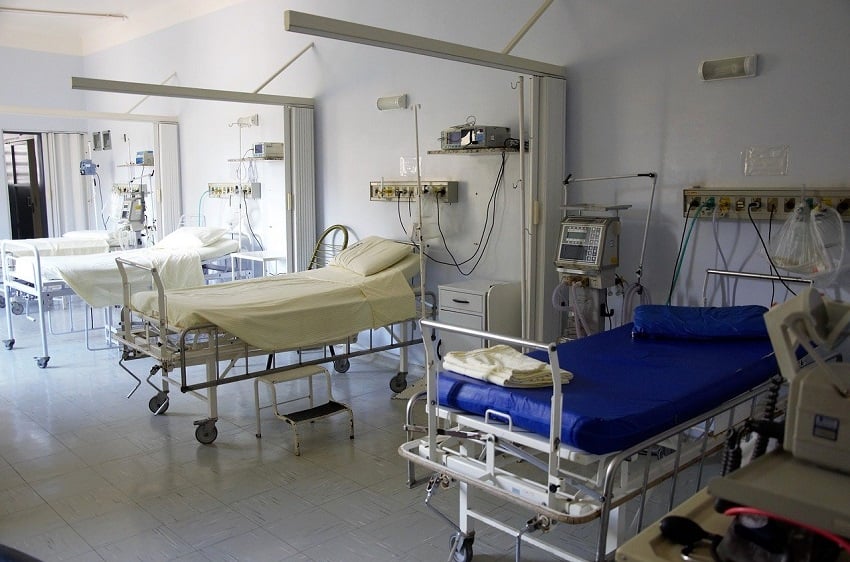 Guaranteeing that both operators and working materials are kept safe from potential biohazard infections is vital, especially in the current climate, and those manufactured by Monmouth promise to do just that. They are working at speed, too, with a recent order for Gateshead's Queen Elizabeth Hospital completed - from ordering to installation - in just three working days.
Meggitt
Aerospace company Meggitt is known for its innovative nature - and that continues with the announcement of the company's membership of the Ventilator Challenge UK Consortium. Along with other businesses in the automotive, aerospace and medical sectors, Meggitt has been working to design, manufacture, assemble and test both components and entire medical ventilator systems. Already, companies involved in the consortium have received orders from the government for over 10,000 units.
National Composites Centre
At the National Composites Centre, high-quality PPE is a mandatory requirement for their R&D engineers. Aware of the national shortage of medical standard PPE (which has high levels of fluid resistance), the NCC chose to donate thousands of pieces of equipment - including gloves, coveralls, safety glasses, masks and powered respiratory hoods - to hospitals, care homes and other settings across the South West and Wales. They are actively encouraging other businesses who may also have surplus PPE stock to do the same.
Johnson Matthey
Global science and chemicals company Johnson Matthey has opted for a financial approach. The company's Chairman, CEO, CFO and non-executive directors have committed to donating 20% of their salaries to a science education fund for three months. It has also confirmed that it will not make any of its staff redundant as a result of Covid-19 during the same period, and that it will not accept any government support for furloughed staff in that time period, instead managing the company's cash flow to be able to provide this funding itself.
Renishaw
Global engineering firm Renishaw is another client who stepped up to answer the government's call for more medical ventilators. Joining the Ventilator Challenge UK consortium, Renishaw chose to dedicate a significant proportion of both its South Wales and Gloucestershire production sites to manufacture components for two different ventilator models. Like others in the consortium, Renishaw is producing these components for the first time, adding to the challenge involved.
Collaboration is vital
During any major crisis, collaboration and a focus on the bigger picture are vital tools in our armoury. The businesses listed above are certainly not currently experiencing "business as normal", but from financial and equipment contributions to the creation of new products, they are rallying to ensure that they play their part in helping to beat Covid-19. The UK manufacturing industry has always been strong, innovative and collaborative - but this global pandemic is demonstrating more than ever that this still remains the case.
Do you need engineering resource support to bolster your workforce? Call IES on +44 117 463 5025