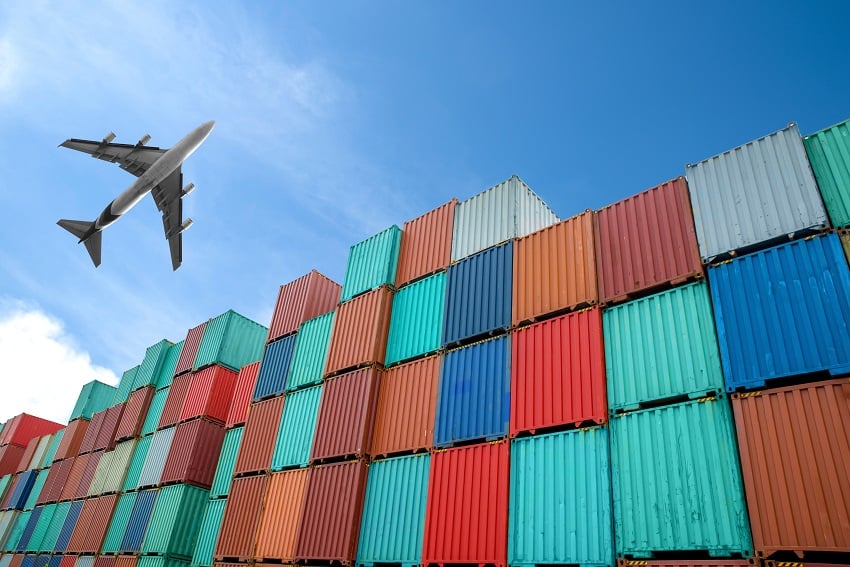 International shipping and air freight have helped to create a world which is globalised and hyper-connected. Distances have been reduced, our choice and access to goods has increased, jobs have been created, economies have thrived. However, amidst all the positive change, there is one irrefutable downside: The environmental cost.
Freight transport is expected to grow by 100% by 2050, and a study by the European Parliament predicts that if we continue on the current trajectory without intervention, by 2050, aviation will be responsible for 22% of all global CO2 emissions. Unsurprisingly, these facts and figures are sparking new initiatives and ideas to ensure this doesn't happen.
Other modes of transport, such as road vehicles, have already made giant strides towards carbon neutrality with electric vans now used more frequently. But what about aviation? The aim of the aviation industry as a whole (as stated by IATA) is to achieve carbon neutral growth by 2020 and to reduce net emissions 50 per cent by 2050. So, can air freight go carbon neutral? Let's find out…
The current climate
When you look at the numbers, there's no denying the shock factor. As it stands, aviation and shipping currently account for 5% of global carbon dioxide emissions.
To put it another way, a one-way transatlantic flight for a single person from Paris to New York generates around 381.58kg of CO2, according to the ICAO's carbon emissions calculator. This figure is the same as the carbon emissions produced by an average house over 10 days. So, why hasn't more been done to reduce this impact?
While the aviation sector has made efforts to boost fuel efficiency through improved engine design, this alone has not been enough to significantly reduce emissions. Not when you consider the exponential growth of air travel, and the fact that non-renewable fuels are still being used.
The continuing fall in global oil prices has eased the pressure on airlines to develop alternative, lower-carbon fuels. Add to this the fact that jet fuels used on international flights are exempt from tax, and there's little pressure or incentive for change. Compared to road transport (which is heavily taxed), this tax exemption for aircraft fuel makes air freight a much cheaper option, with no penalties for the environmental impact.
So it seems that one of the major issues is the absence of industry-wide regulations or policies. Many would say that for too long, the aviation and shipping industries have been allowed to continue with impunity, despite the overwhelming environmental cost. However, it looks like change may be around the corner.
Initiatives for change
Launching in 2021, CORSIA (Carbon Offsetting and Reduction Scheme for International Aviation), has big ambitions; namely to prevent 2.5 billion tonnes of CO2 emissions over the first 15 years of the program.
The initiative covers 191 countries, all committed to reducing and capping CO2 emissions in international flights. From January 1st , 2019, all airlines flying international routes were required to monitor and verify their CO2 emissions. From 2021, they'll be required to take actions to meet the emissions cap. This is something they can achieve in a number of ways.
The options CORSIA offers for reducing emissions are: Flying more efficient aircraft; using better technology to set more efficient flight paths and cut delays; switching to lower-carbon fuels, and investing in emissions-offsetting initiatives either within or outside of the aviation industry. By implementing one or more of these measures, airlines all over the world can meet the CO2 cap set by the policy.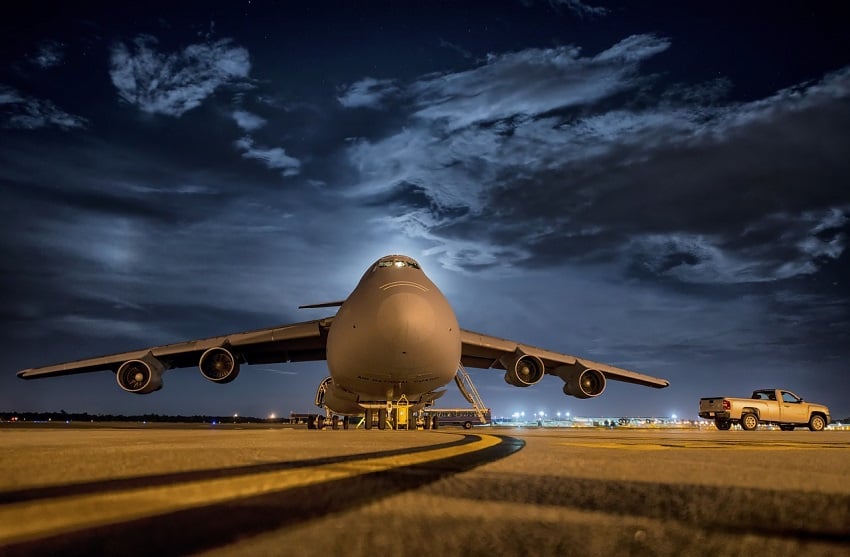 Of course, air freight is often carried on passenger planes so these measures directly impact the emissions of freight companies. But within the air freight sector itself, changes are being implemented to set standards for sustainability.
The International Air Cargo Association (TIACA) has signed a partnership agreement with CHAMP Cargo Systems to launch a new initiative, which will include an annual Air Cargo Sustainability Award. The overall aim of the alliance is to work with representatives across the industry in order to create a sustainability committee that can develop a common vision and program for emissions within the air freight sector.
Technological change
The idea of vehicles running on electricity isn't far-fetched - after all, cars, bikes and vans (and, in the not too distant future, trucks) can all be fully electric these days. This is a tougher task for aircraft, though.
As impossible as it sounds, Rolls-Royce and Siemens believe it's completely within the realms of possibility. Together, they've been working on 'E-Fan X'; a project which will "demonstrate hybrid electric propulsion at the scale required to power regional aircraft".
Director of Rolls-Royce Electrical, Rob Watson, had this to say about the electrification of aircraft: "Electrification is set to have as dramatic an impact on aviation as the replacement of piston engines by gas turbines. We are at the dawn of the third era of aviation, which will bring a new class of quieter and cleaner air transport to the skies."
Although fully electric or even hybrid planes are not something we can expect to see in common use any time soon, the aviation and engineering industries are pushing in the right direction. Companies like Rolls-Royce and Siemens demonstrate growing awareness and commitment to reducing emissions across the aviation industry.
Carbon offsetting
Some air freight companies have already achieved carbon neutrality. How, you ask? Through carbon offsetting.
Carbon offsetting schemes allow companies or individuals to counteract their carbon footprint by investing in environmental schemes or projects around the world. This could be anything from tree planting to developing clean energy schemes.
Swedish-based air freight company, Scandinavian Logistics Partners (Scanlog), recently launched their Always Carbon Offset Airfreight programme, which means from now on all the emissions from their air freight will be offset through carbon offset investments.
"For many years we have been working on the concept of Responsible Logistics with a big focus on reducing the environmental impact of transportation". said CEO, Mattias Ljungberg. "We are the first logistics company in Sweden, and probably in the world, who now always carbon offsets all air freight we handle without cost to our customers. It feels very good."
The question of whether or not air freight can go carbon neutral is impossible to answer definitively. Individual companies certainly can but the industry as a whole is another matter entirely. What we can say is that we're certainly moving in the right direction. As with most things, awareness has to be the first step in order to implement change. Forward strides in policy and investment in new technology are all paving the way for a future of greener, cleaner air travel.
If you want to find out more about reducing carbon emissions for air freight and shipping, get in touch today