Machinery movers
Are you looking for machinery removal or machinery moving services? If you need to relocate delicate machinery, IES can help you safely, quickly, and affordably expand your facilities, alter your product lines, or decommission your plant, both in the UK and abroad. Call +44 (0)117 938 0600 or contact us today to find out more.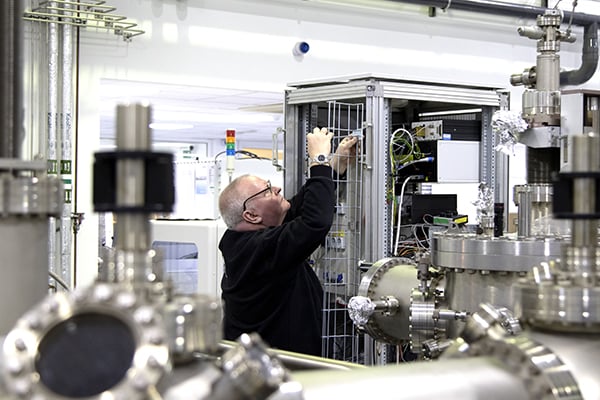 IES helps businesses in fields including pharmaceutical, semiconductor, advanced technology, manufacturing, print, defence, and aerospace seamlessly move machinery and conduct factory relocation jobs with minimal impact on day-to-day operations.
IES' straightforward process has been proven to successfully relocate, move and transport industrial machinery while maintaining safe working conditions and ensuring minimal downtime. IES provides industry-best services in a comprehensive package, delivered by highly skilled teams trained to operate the most advanced machinery lifting equipment available.
The IES Process
• Preparation
We gather as much information as we can about your business and your critical machinery. We determine who will do what, what needs to be moved, its dimensions, and how sensitive your machinery is to the elements and any potential issues that may arise in transportation. Through exhaustive research, we create a tailored approach to your project in order to produce a successful outcome. You will receive accurate costs, timelines for completion, a comprehensive risk assessment, and a method statement.
• Packing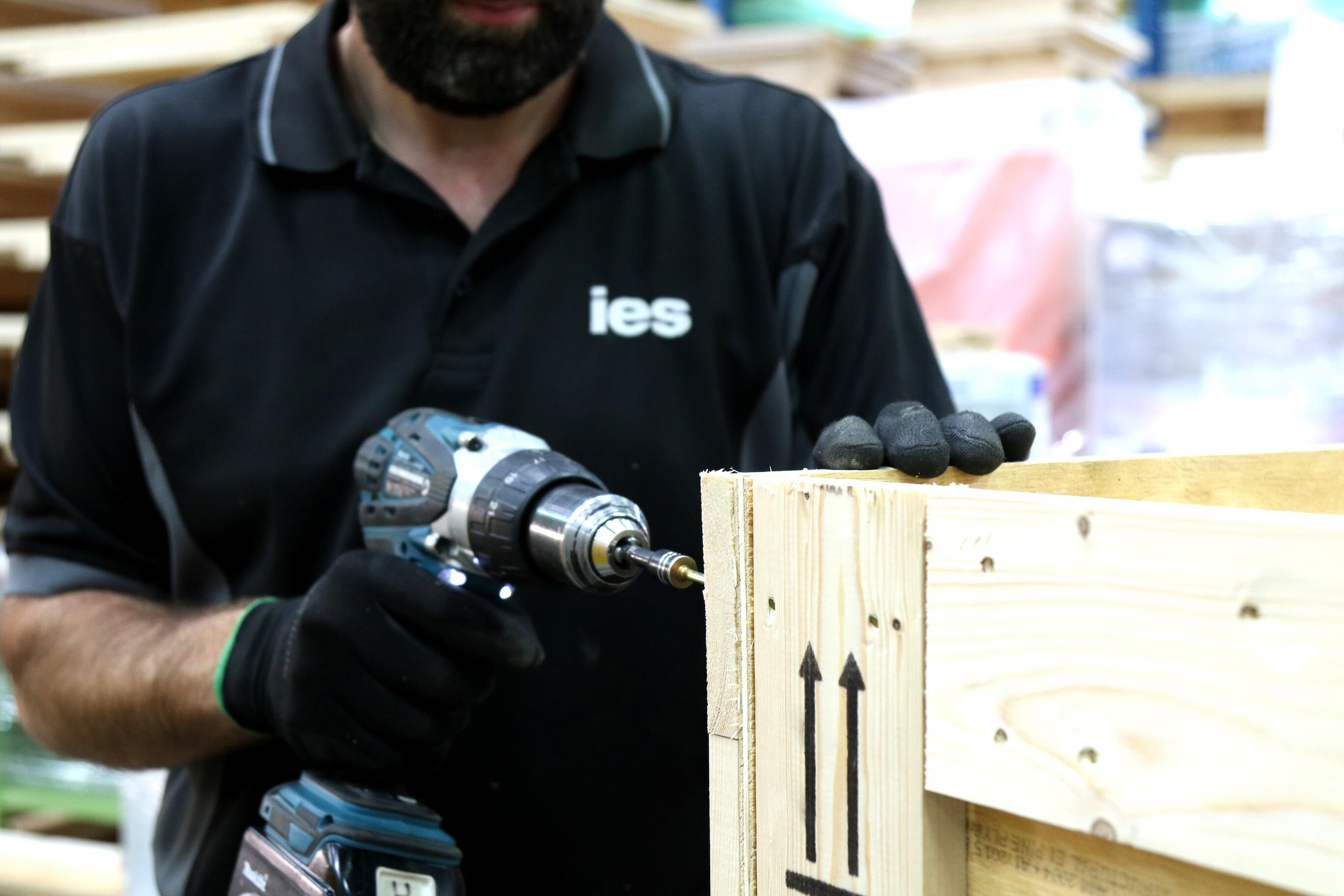 Your machinery is then packed using custom-built, secured, and reinforced wooden crates designed to guarantee safe transport from one plant or facility to the next.
• Disassembly
We can either assist you with the process of disassembling your complex equipment or oversee the process ourselves, even when working with older and proprietary machinery. We meticulously itemise and document all components over the course of the disassembly process so that your equipment can be successfully and safely rebuilt at the new plant or work site.
• Shipping and transport
If you have your own logistics team or preferred partner, you can oversee shipping and transport of your machinery. However, our machinery movers can provide this service, safely loading your equipment using cranes or forklifts as needed and handling any necessary customs documentation. If air travel is necessary, our team has the needed security clearances to accompany your sensitive machinery to its new location.
• Rebuild and testing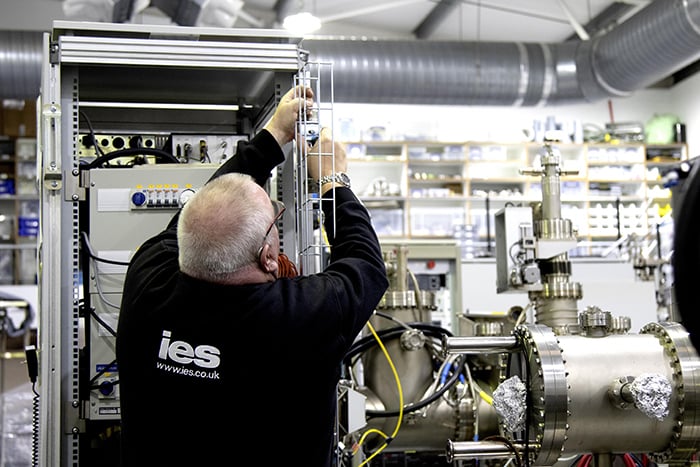 Upon completion of your machinery move, the same team (wherever possible) that disassembled your equipment will now rebuild it. Methodical disassembly makes the rebuilding process much easier, and comprehensive testing after reassembly will confirm that your machinery has arrived intact and in working order.
• Soliciting feedback and refining
IES is constantly improving. We document every machinery removal, factory relocation, and installation from start to finish, collecting feedback from partners and clients along the way to determine what went well and how we can make our services even better in the future.
How to choose machinery movers
Choosing a qualified and trustworthy machine mover for relocation isn't easy. To ensure that your equipment is in safe hands, you need to work with a team of machine movers with a deep understanding of your processes and operations.
You will also need to work with machinery movers that don't take a "one-size-fits-all" approach to the process. By managing each move as its own project and taking a tailored approach to everything from packing and shipping to assembly and testing, IES helps set up every move to be a successful one. Furthermore, IES provides a direct line of contact between you and your movers throughout the entire process.
With clear timelines across the entire process, an understanding of the health and safety practices necessary to avoid workplace accidents, and an accurate and efficient budgeting process, IES reliably completes projects as-planned and on-schedule to meet industry needs.
Founded in 1991, IES has grown to become one of the UK's leading specialists in machinery movement, factory relocation, and de-installation and re-installation of equipment.
Success stories:
Over the last 30 years, IES has completed machinery moves, machinery removal, and factory relocation projects for clients across a diverse array of industry:
• Semiconductor and electronics - Intel, Nexperia, ABB
• Pharmaceutical - GE Healthcare, Abbott Labs, Corning Life
• Print - HP, Heidelberg, Komori
• Defence and Aerospace - Rolls Royce, Thales, Scott Aerospace
Why IES?
Machinery moves are extremely complicated. With many different, complex operations to be completed, choosing to work with more than one company to complete your machinery relocation may introduce unnecessary risk and create opportunities for errors and setbacks.
IES provides a true end-to-end machine moving service. Our team asks the right questions to truly understand your business, your work, and what needs to be done.
IES brings deep knowledge of engineering to your move to facilitate not just safe transportation of company equipment, but successful reassembly and operation on a tight timescale - something non-specialist movers often lack expertise in.
For past clients, IES has gone above and beyond to complete successful machinery moves, handling fragile and irreplaceable machines, completing in-house modernisation and compliance testing, and ordering new parts in advance to prevent delays in the reassembly process once installed in a new plant.
Frequently Asked Questions:
How long has IES been conducting machinery moves?
IES has been overseeing machinery moving operations since 1991, and has grown over this time to become one of the world's leading specialists in machinery moving, factory relocation, and industrial transport services.
Why might my company need machinery moving services?
When your organisation needs to disassemble, transport, and reassemble equipment to a new factory, plant, or facility, machinery movers play a pivotal role in ensuring the job is done successfully.
Why choose end-to-end machinery movers?
An end-to-end machinery moving service can facilitate a fully integrated move designed to achieve your goals efficiently, affordably, and safely. Choosing to work with multiple vendors or partners for specific parts of the moving process can create bottlenecks and inconveniences. It also may put critical machinery at risk, as a company that lacks deep industrial and engineering experience may not fully understand your business, operations, or needs.
Does IES focus on moving for specific industries or types of machinery?
IES' unique engineering expertise and knowledge uniquely qualifies them to serve as machinery movers for industry including pharmaceutical, semiconductor, advanced technology, manufacturing, print, defence, and aerospace.
I need to move machinery internationally. Can IES help?
IES has successfully completed machinery moves for clients all over the world, handling logistics, transportation, and any necessary customs clearances as businesses move machinery from one plant, factory or facility to another. Contact or call us on +44 (0)117 938 0600 to find out how we can help facilitate yours.
What makes IES professional machinery movers?
IES has many years' experience completing machine moves and deeply understands the challenges businesses face in moving machinery. IES has been focused on machinery removal, both in the UK and abroad, since 1991, and has worked with many major clients across a number of industries as they complete both small and large relocation projects. Our moving staff knows how to address the unique challenges surrounding machinery moves, and we use the very newest equipment, technology, techniques, and hardware to minimise both costs and risks along the way.
What is involved in machinery removals with IES?
At IES, we will work directly alongside you to create and execute a plan for your machinery move, making certain that your machinery is safely relocated from one site to the next. We always make sure to use appropriate equipment to keep moving processes efficient and fast, protecting your machinery, your workers, and you. Our machinery movers typically examines your machines, taking both weight and size into account to determine what to use to most safely secure your machines, reduce risks of damage, and prevent any potential hazards from becoming major issues. Through direct communication, we keep loads stable and balanced, and our operators understand how to navigate the unique issues and challenges surrounding machine moves. To get any additional information about the machine moving or machinery removal processes, call us today at +44 (0)117 938 0600.
When might you require our machinery moving services?
If your business needs to relocate industrial machinery from one worksite to another one in the UK, Europe, or abroad, you will need to work with movers qualified to do the job. Whether you need to relocate a factory or plant, we're able to move delicate, complex, and sensitive machinery, as well as machinery currently located in areas where installation or removal processes may prove challenging. Contact us today for more information.