Plessey Semiconductors is a long-established electronics company, currently at the forefront of microLED display technology for AR/MR applications

In March 2020, the company needed to expand its 200mm production line and cleanroom to support R&D and its future manufacturing capability

We undertook a complex move and installation project, which involved the safe delivery of more than 500 crates from overseas and installation of more than 90 semiconductor tools

The reconfigured cleanroom now houses a variety of new manufacturing equipment, and the company is able to ensure the continued development of its technology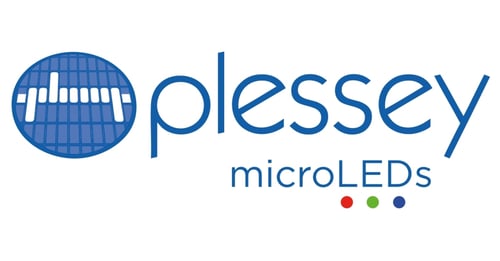 A 20-Year Partnership
Plessey Semiconductors is a long-established electronics company with decades of semiconductor and optoelectronics expertise.
Being at the forefront of microLED display technology, the company partnered with Meta in March 2020 to help them prototype and develop new technologies for use in the AR/VR space and other consumer electronics devices.
As a result, the company needed to increase both R&D and future manufacturing capacity to enable the continued development of its technology.
Having worked with us for more than 2 decades and being familiar with our high levels of expertise, they turned to us for help.
Dealing with Multiple Deliveries, Sensitive Tools and Delayed Flights
The project was to expand their 200mm production line and cleanroom by adding 90 ultramodern semiconductor tools. This included unpacking and installing equipment from more than 500 cases—weighing over 306 tonnes with a total volume of 1,958 m3.
To achieve this, semiconductor tools were shipped to England from OEMs across the globe. Our role was to move and install these tools at Plessey's facility once they arrived in England.
Every project has its challenges. But we've seen enough to know how to handle them when they arise. Some of the key challenges we faced during this project were around tool sensitivity, delayed air freight deliveries and last-minute scheduling changes, and tools being delivered from multiple OEMs.
Here's how we faced them.
An Intricate Move and Installation Project
As we were undertaking such an intricate move and installation project (with the bulk scheduled from May 2020 to June 2021 and ad-hoc tools arriving in early 2022) we needed to situate ourselves on-site and become an integral part of the Plessey team.
As with every project, we conducted extensive site planning. But as an added bonus we were already familiar with their Plymouth site. This is because we've worked with Plessey for more than 20 years and completed our first major project at the very same site back in 1997. Because of this, we were already aware of the height restrictions and complexities of its 13-acre site—especially the subfab.
We then placed our moving and installation equipment within a storage trailer on-site, positioning a forklift to ensure one was always available to prevent delays. We also built an extension onto the store's small loading platform and added a canopy to protect against changes in weather.
Finally, we transformed the wafer coring room to become the first port of call for all new tools arriving on site and for preparation for their final destination. The new tools included:
Microscopes

Profilers

Scrubbers

Inspection systems

Etchers

Steppers

Probers

Mask aligners

Grinders

The semiconductor tools were shipped to England from OEMs worldwide—including USA, Japan, South Korea, Ireland, Austria, Germany, and Singapore.
When they arrived, we either transported them directly to Plessey's fab facility or to our Bristol HQ for storage. By storing equipment with us, Plessey could prioritise which tools to transport to their site - and in which order.
Our storage facility also enabled us to create environment-controlled areas to protect tools against temperature shock. For example, our Warm Room is kept at 30-50% relative humidity and at 18°C-23°C with an N2 atmosphere to protect certain semiconductor tools.
Limiting Damage to Equipment
Because they were particularly complex, sensitive and high-value tools made for fabricating high-performance semiconductor devices, we had to take extreme care when moving, installing and unpacking the equipment. This is because any damage caused by knocks, bumps or temperature shocks could take these tools out of action.
An example of how we did this is where we floated two ASML Steppers on six airbags to reduce vibration and spread the weight on the floor. Achieving this required a specialist team—that's why our clients come to us for these projects. Depending on the configuration of the tool, we then used 6-8 airbags to delicately move each tool from the loading ramp to its final position.
Finally, we supplied several bespoke pedestals for installation (including two for the ASML steppers), testing them extensively for vibration sensitivity before use. These protected the highly sensitive tools from shock during installation and supported maintaining the exacting hygiene standards needed in a Class 100 cleanroom environment.
Delayed Deliveries, Difficult Environments, and Unpredictable Crates
The first key challenge was that the majority of this project took place during the height of the pandemic. This meant we had to compete with not only the typical complexities of a project of this magnitude, but rigorous regulations to ensure the health of all personnel involved. We also had to adhere to a strict schedule so the cleanroom could be functional as soon as possible.
The pandemic had also caused numerous delayed deliveries, which meant many of the equipment shipments and carefully planned schedules were prone to last minute alterations. To address this, we worked closely with Plessey to accommodate the inconsistent deliveries.
The second challenge was that part of the project took place in the middle of winter, which created a less-than-ideal environment for temperature- and humidity-sensitive equipment. To help combat this, we transported the sensitive equipment in a climate-controlled vehicle and heated the loading dock to bring it to an acceptable temperature for the crated tools.
Finally, with a variety of high-technology tools from a range of OEMs came a wide selection of crating methods. Some nailed, some screwed but all different and unpredictable until on site or in storage. Each tool needed to be unloaded from the crate with extreme caution which needed a lot of time and resource.
500 Crates Delivered. 90 Tools Installed.
In total, we safely delivered more than 500 cases to Plessey's fab facility (weighing over 306 tonnes with a total volume of 1,958 m3) and installed 90 ultramodern semiconductor tools across various areas.
The reconfigured cleanroom (also named 'Fab 8' in reference to its wafer size) became home to a variety of essential R&D and manufacturing equipment, while the existing chemical mechanical polishing (CMP) and coring rooms also received a selection of new tools.
Mike Snaith, Chief Operating Officer at Plessey, said: "Plessey has invested significantly in the infrastructure and tooling for our semiconductor facility, and it was key that we used a trusted provider that we have used for a number of years.
"We needed to have complete confidence in the service provider's capabilities due to the importance of the 200mm fab expansion and the investment already spent on the tools vital to developing our novel microLED display technology. We know IES are reliable, flexible, and knowledgeable of the semiconductor industry so were the best partner for the installation project."
Looking for the Right Partner to Support Your Move and Installation?
For more than 30 years, we've been working with complex semiconductor tools (from implanters to lithography) in fabs all over the world and supported manufacturers and end users to move, install and commission equipment safely.
Talk to one of our experts today to find out how we can help.