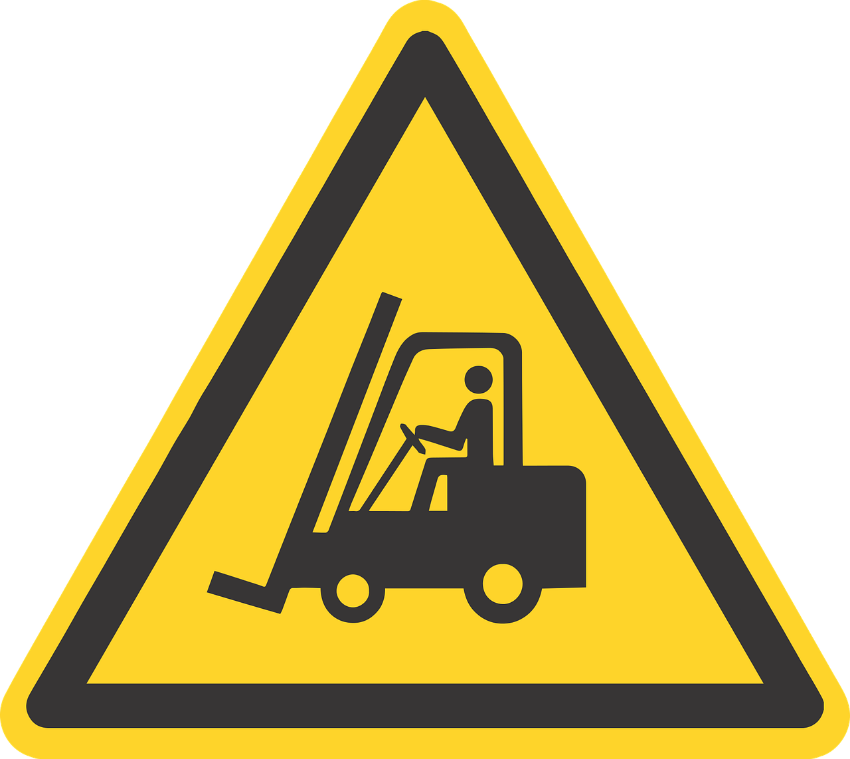 Relocating an entire factory is no small feat. Much like the workings of the factory itself, it involves a huge number of individual processes that must work together in perfect harmony to ensure the job runs smoothly and to schedule.
For that reason, careful planning is paramount - and in this series of articles, we're sharing our tips on how to ensure the best results. Our first two articles covered customs and international transfers, and how to carry out a full site survey. Third stop: Risk assessment and method statement best practice.
We interviewed our own health and safety manager, Emily Alcorn, to get her thoughts.
Why are risk assessments so important?
Quite simply, danger is inherent in any factory relocation at every turn. While that may sound overdramatic, there will be numerous people - you and your employees, your relocation partner, any freighting companies and more - who will be working with a complex process with a multitude of elements.
In handling large machines, there is a great deal of risk. These machines must be moved from their original location, loaded for transportation, unloaded and then installed in their new home - each element has its own unique set of risks. At IES, a successful job is not just one where the equipment has been moved from A to B on schedule, it is one where that is achieved safely.
In some cases, we feel that companies see risk assessments as box-ticking, but this mindset needs to change. If done right, it's a document that shouldn't just remain hidden in the job file, but one that stays active and moves through the job with the team, being updated should the initial plan need to change.
IES has three decades of factory relocation experience, working with high value machinery. Read about our complex factory move for Vision Engineering.
What risk assessments need to be carried out pre-relocation?
While your pre-relocation site survey will often include steps like "move machine 1 from A to B", any risk assessment will need a great deal more detail. Break it down further so the risk for each stage of the move can be thoroughly assessed.
The movement of machine 1 may require unbolting from the floor, raising using jacks, lowering onto skates, skating through the factory, then lifting with a forklift ready to load - even just pre-transportation. Breaking it down into these component parts will help you to assess risk more effectively.
Both the load and the environment should be taken into consideration when conducting a pre-move risk assessment. At IES, we will often conduct site surveys ourselves, as our experience allows us to pick up on things the customer may not even realise could be significant. For example, there may be a slight downward gradient after passing through a roller shutter door: A gradient that may seem like nothing to the inexperienced eye. However, it could force an entire change to your planned ground handling method. The same consideration needs to be given to the destination too.
For this reason, the site survey is a vital part of the process and provides vital information for the risk assessment.
The risk assessments for the full job will need to be prepared at the pre-relocation stage. It is important to remember, however, that this must be supplemented by ongoing dynamic awareness of risk throughout. If you need to deviate from the planned method, this should be risk assessed and then documented before the change takes place.
For more expert factory relocation advice, read our Top Tips for Machine Deinstallation
How IES goes the extra mile
For us, getting involved from the site survey stage is not just about improved customer service - it's about making the process more efficient, too. It means we can ensure that the method statement is something anyone can pick up and understand how the work will be done; not just what will happen, but how.
The devil really is in the detail. This detail may seem like a great deal of work, but it's vital; not only to keep everyone involved in the move safe, but also to ensure an organised, efficient relocation.
We constantly challenge the risk assessment process to make it as clear and as high quality as possible. We work hard to avoid jargon, so the document can be understood by anyone - not just a rigger, an engineer, or someone who has written hundreds of risk assessment documents in their time. For us, it means the process is longer, but we see the risk assessment as far from just a box-ticking exercise. Instead, we encourage our customers to see it as something that could mean the difference between someone actually going home from work that day or not. It's that shift in perception that can suddenly make a full, carefully considered risk assessment seem totally worth it.
Seeing a risk assessment simply as a box-ticking exercise, though, is just one of the common mistakes we see...
Other common risk assessment mistakes
As part of simply seeing a risk assessment as a formality, some companies will choose to replicate old risk assessment documents for a new relocation, or simply use generic documentation. With a quality risk assessment document, you should be able to pick it up and instantly see that it is specific to that site, that machine, that team.
The other common mistake we see is teams leaving it too late to complete a comprehensive risk assessment. Even from the enquiry stage, the actual risk assessment is normally a couple of weeks before the job starts. This ensures that - should the level of risk be deemed too high - there is still time to change the plan. This could be a change in the equipment you are hiring, or a chance to rewrite the method statement and have it signed off before the job begins.
Finally, any company undergoing a factory relocation should ensure that the risk assessment is conducted by someone who has the relevant training, experience, knowledge of the intended move and the competence to put such a document together. They should be confident enough to challenge anything that doesn't seem right, and to be able to communicate with the entire site team - including the site supervisor - to ensure that everyone is happy to sign off the final document.
A well-crafted method statement and risk assessment aren't just nice-to-haves. They're living documents that ensure that every single person working on the relocation knows what they have to do, how they have to do it and the risks involved. Planning the health and safety elements properly from the outset doesn't just contribute to a project's health and safety: It will improve every system, from resourcing and scheduling, in every respect. For us, it's a vital means to carrying out a relocation safely, efficiently and to schedule.
IES has been helping hi-tech factories move both nationally and internationally for 30+ years. If you need help, advice or consultation on all aspects of your next factory move, get in touch here, or see our factory relocation page for more information.
Featured image via Pixabay