In 2021, IES partnered with a long-standing global manufacturing customer, specialising in aerospace, defence, automotive and industrial industries, to provide relocation services of high-technology equipment from one site to a new "state of the art" site that would be home to a new manufacturing and R&D facility.
Since 1991, IES has offered a wealth of experience in meeting the tight specifications for equipment movement within high-technology industries.
In order to open the new facility, the customer first required the relocation and installation of high-technology equipment previously housed at another one of their UK sites. Therefore, they required equipment movers that they could rely on.
IES engineers were tasked with the job of moving over 200 Equipment Assets from the old site to the new ultramodern facility with a number of machines prepared for long-term storage, whilst the remaining had to be re-installed by the IES team. Assets consisted of; CNC Machines, industrial 3D laser printers, 5-axis Robot Milling machines and acoustic enclosure, microscopes, test equipment, and much more.
Collaboration and planning with various OEMs was also required for seven of the larger tools. The OEM representatives prepared the pieces for relocation, decommissioning and making safe for transport for the IES engineers to disconnect and lift and relocate.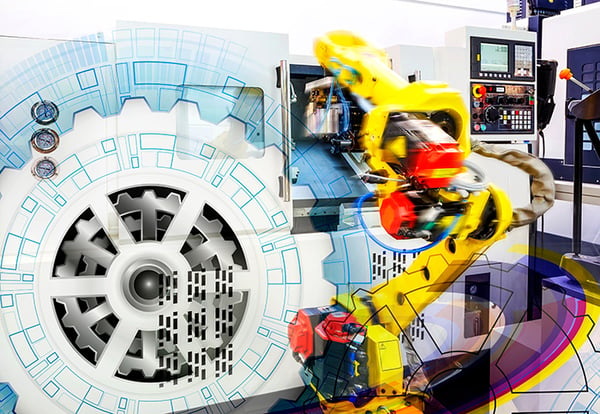 Are you working to a tight schedule with no room for error?
Providing project management through every step of the project was essential due to the high value of the equipment and ensuring the customer's stringent process controls were not affected. To do this, IES started with multiple site surveys and carried out five months of planning and scheduling, working closely with the customer.
The importance of Construction Design Management
The entire moving process was managed under Construction Design and Management (CDM) regulations by IES carrying out the role of Primary contractor. IES engineers and the OEMs operated under CDM regulations to ensure that all aspects of health and safety during the project were adhered to.
This included regular on-site planning meetings covering all aspects of SSOWs, risk assessments, progress meetings and site inspections from our CDM advisor.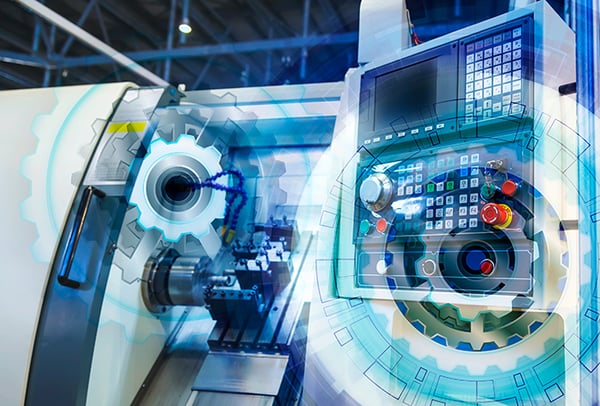 A seamless end-to-end service
The high technology equipment move took place over a period of six weeks. When the customer's old site was initially constructed it wasn't built with the ease of moving equipment in mind. Right from the start the team of IES engineers were faced with a challenge. The old building featured a single bottleneck exit point with a 60-degree ramp, which was not ideal conditions for moving equipment that weighed up to 12 tonnes.
For all equipment weighing up to half a tonne, transporting out the building and down the ramp was fairly straightforward. Any more weight posed a risk due to the angle of the slope, making it challenging to manage the speed of the forklift truck. Due to the highly experienced IES team, this was already a consideration, and they knew extreme care was needed.
For the heavier tools a top and tail lift approach was used; with one forklift at either end of the equipment they were then able to navigate the steep ramp with controlled breaking and without compromising the complex equipment.
Some pieces of equipment proved more complex to move than others, including a 5-axis CNC machining centre for dynamic and productive machining, which allows users to handle multiple tasks on a single machine. Weighing in at 12 tonnes, it was by no means easy to navigate out of the old site but was nothing that the IES Engineers couldn't overcome.
Due to the ramp bottleneck, any disruption to the move process would not only impact the rest of the moving program but also affect the day-to-day operations of the customer. Should the move hit delays it would cost the customer both valuable time and money. IES are flexible and can solve issues fast due to their experience and knowledge within high technology industries.
Once the high technology equipment had been transported to the new Site a second team of IES engineers were on hand to receive and move them into location as indicated by the customer, before reconnection of all equipment utilities; Power, compressed dry air (CDA) and water. As with the whole moving process, timing was everything. Once the equipment utilities had all been reconnected in the new facility, the customer was able to get back to validation and operations as quickly as possible.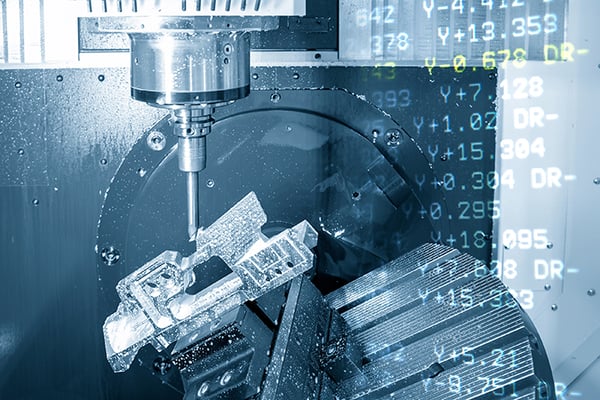 Completing the move from old to new with ease
Efficiency is key, so in order to achieve the best results in the moving of equipment, IES proposed to shuttle run two artic trailers using one single cab heavy goods vehicle (HGV) rather than two individual HGVs, thus also saving cost of a second cab and driver. With two teams of IES engineers located at both sites, they were able to unload the equipment into a designated large storage lay down area to be further moved to the equipment's exact location on site as required.
Have confidence in your end-to-end service providers
Despite completing the full high technology equipment relocation in the proposed time scale, the move didn't come without its challenges. Unplanned changes were made to the inventory list, meaning that the IES engineers had to adapt and be fluid.
Once the equipment had been moved to the new facility, they were required to complete electrical hook-up and were requested to carry out the compressed air installation with late notice. The compressed air system being a bespoke system supplied by a French specialist provider, due to delays in materials and the system being transported from France, IES's engineers had to work around this to ensure that all processes of the intricate equipment move aligned within the correct time frame.
Supporting your equipment relocation needs
Trusted by a range of OEMs, we possess over 30 years' experience in completing high technology equipment moves. We offer flexible scheduling to fit around your timeframe, ensuring the success of your national or international equipment move project.
From equipment movement to CE compliance testing, custom-made wooden crates, and the dismantling of bespoke equipment, IES's engineers are able to meet the specific demands of the aerospace and defence sectors.
If you're planning the movement of any equipment whether it be a single equipment move or a full site relocation, IES can provide the right level of service for you. Contact us today to learn more about how we can help.