What do you do when a pandemic strikes? Like many businesses all over the world, new IES client Pirate Studios found themselves rethinking their business strategy due to the knock-on effects of the COVID virus. But thanks to what the company describes as the "gamble" of bringing in an export packing provider; they are now reaping the benefits of a superior, cost effective solution, and unrivalled expert knowledge. This is the story of how the 'Pirates' ensured their shipping didn't sink!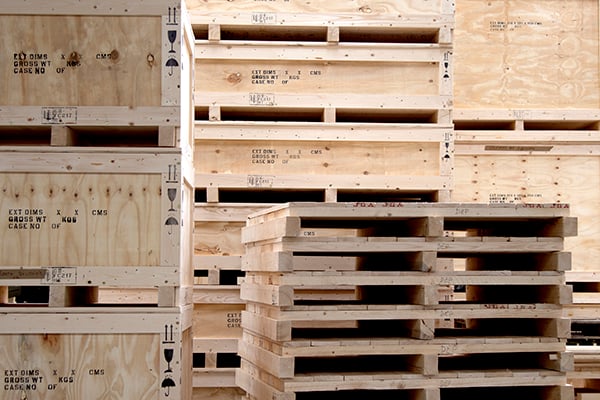 Taking on the world
Pirate Studios are in the process of a major global roll out. The company has revolutionised the studio hire industry in the UK, and has already begun an expansion into the US and Germany. Bristol-based Pirate Studios has made it easier than ever before for musicians, DJs and other creatives to find an affordable studio space in their locality at any time of day or night. With COVID restricting how and when performances to a live audience can take place, there is currently a huge demand for studio settings which allow streaming to a global audience via the web.
The pandemic meant that Pirate Studios needed 'all hands on deck' at their manufacturing facility in Bristol. This rethinking of their strategy and manufacturing systems led Pirate Studios to appoint IES to provide export packing services, allowing the company to ensure that their products are still manufactured to the highest standard. In this case 133 wooden crates were supplied for a relocation of music equipment - including production desks, DJ desks, and lighting for panels - from Pirate Studios' site in Patchway, Bristol to three destinations in Germany, where the Pirate Studios roll out was continuing.

A rapid turnaround
Time was of the essence in this project, and the need of a speedy turnaround was something which Pirate Studios made clear from the outset. It was absolutely essential for Pirate Studios' business requirements that the crates were constructed and delivered within a short time frame. Given the high value and fragility of the audio equipment being shipped, the crates also needed to withstand the pressures of the journey - including loading and unloading – to offer the items complete protection.
Set for shipment in 2 weeks
IES offers the choice of constructing crates at a customer's site, or at our own facility. In this case, the full set of 133 bespoke ply-batten crates in 16 different sizes (specified by the client) were manufactured at IES in Avonmouth, before being transported to Pirate Studio's facility in Patchway.
The demand for a quick response time was met. IES first spoke to Pirate Studios on 7th July, then provided a quote on 8th July, and this was confirmed on 9th. The crates were then assembled and sent to Pirate Studios by 22nd July, adding up to a turnaround of just over two weeks. IES allocated a five-man team to the project in order to complete the task in the shortest possible time.
As required in the current climate, social distancing measures were adhered to in the IES Packing Area where the crates were assembled. These included two metre distancing and regular hand sanitisation.
But it wasn't just 133 wooden shipping crates which Pirate Studios gained from working with IES. They now have a knowledgeable export packing partner which has been manufacturing cases since 2000. Not only does this offer them the advantage of expert advice 'on tap', but IES has already provided an enhanced solution and more developed system to make sure that their products are packaged correctly.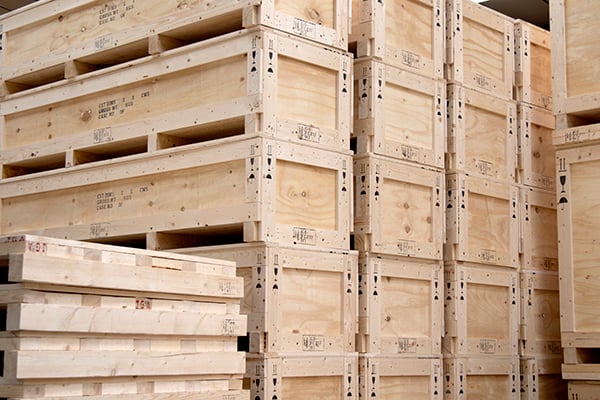 Responsive, knowledgeable and cost effective
What was initially a "gamble" has paid off for Pirate Studios. Not only was the job completed to specification within the tight timeframe set out, but Pirate Studios also discovered a solution which is superior and more cost effective than carrying out their own export packing in house.
Mikey Hammerton, Pirate Studios co-founder said:
"From the outset, IES were very responsive with communication and very quick to answer our questions. Crucially, they have a lot of knowledge around export and shipping internationally, which they are willing to share, both throughout the project and going forwards. It's not just knowing how to pack things in the correct way – IES clearly place a huge importance on customer service. Then there is cost. We are definitely happy with the quality of the product against the costing."
As part of the Pirate Studios-IES partnership, Pirate Studios will ask IES to look for ways to help lower its carbon footprint, offering solutions that enable export packing crates to be re-used as much as possible. This will allow Pirate Studios to adhere to their green initiatives and KPIs which are part of a wider corporate social responsibility programme.
This project shows that even in a pressurised business climate, there are still opportunities to identify better solutions and discover partners which can contribute to long term growth.
Do you have export packing requirements you would like to discuss? Call the experts at IES today on +44 117 938 0600.