UKCA Marking & Consulting Services
UK Conformity Assessment (UKCA) marking applies to products, production tools and equipment which is supplied or sold in Great Britain. It came into effect on 1st January, 2021. This conformity marking has replaced the European Union's CE marking as the necessary certification for products and machinery being sold in Great Britain, and covers many of the same goods.
CE Marking will still be required for goods sold in the EU.
IES's UKCA marking and consulting service offers assessments and testing to certify your products and machinery, ensuring they adhere to current UK legislation. Our all-encompassing solution involves every element of UKCA compliance and approval, including a Declaration of Conformity which completes the UKCA testing service.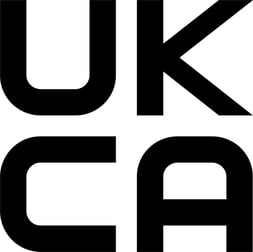 UKCA Mark Testing
IES offers testing to ensure UKCA compliance in line with requirements of the UK Electrical Equipment (Safety) Regulations, the UK Supply of Machinery (Safety) Regulations, and the UK Electromagnetic Compatibility Regulations.
Electrical Equipment Safety Testing and Compliance

IES consultant engineers provide low voltage testing within the scope of UKCA certification. We offer a high level of experience in helping manufacturers to gain product compliance, using conformity assessment procedures established under the UK Electrical Equipment (Safety) Regulations. Assessments can be conducted at your own site, or at an IES facility. We are accustomed to carrying out remedial work; identifying non-conforming products, and advising on the most suitable, cost-effective solution.
Machinery Safety Testing and Compliance
Our testing and assessments allow you to meet UK Supply of Machinery (Safety) Regulations requirements and demonstrate UKCA conformity. Many of these examinations are carried out in accordance with BS EN ISO 12100, and concern the safety of machinery, risk assessment and reduction, and general principles for design. We also help companies and individuals meet their responsibilities in relations to PUWER (Provision and Use of Work Equipment Regulations 1998) guidelines.
EMC Testing and Compliance
IES consultant engineers travel to your site to carry out EMC testing on equipment in line with UK Electromagnetic Compatibility Regulations, partnering with your team to implement remedial solutions where required. The global reach of our team minimises disruption to your production timeline. We also offer the choice of testing for smaller equipment in IES's own EMC chamber at our Bristol facility. Our initial EMC assessments allow you to confirm whether testing is required for a product prior to entry to the UK market.
Any Questions on UKCA Marking? This article answers FAQs on the new required certification for products and machinery being sold in the UK.
Quick and Cost-Effective
With UKCA marking from IES, you can ensure all boxes are ticked in achieving UK compliance and attain a UKCA logo for your product.
Choosing IES for your UKCA mark testing requires offers the following benefits:
Capability to complete on-site UKCA testing worldwide
A wealth of Product Directive experience, ensuring the most suitable and budget-friendly procedures
Added value from IES's advisory approach
Our own chamber for EMC testing
Testing for UK electrical equipment safety, machinery safety, and EMC compliance
Cost-effective remedial solutions for non-conforming products
Full support in completing your Technical File required for UKCA certification
Projects completed on time, and on budget
Ability to perform site survey assessments
Surveys for large installations
Exemplary health and safety management throughout the testing process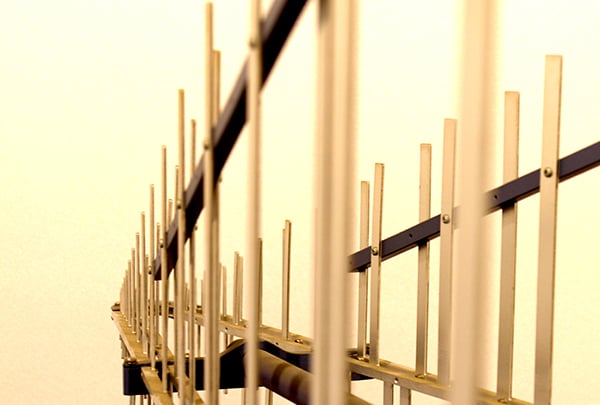 Compiling Your Technical File for UKCA
IES takes a lead role in the compilation of your Technical File which is needed to meet UK electrical equipment safety, machinery safety, and EMC regulations; a key part of the UKCA process. From detailed design drawings of components to safety inspection reports and test certificates – we smooth the path to a signed declaration of conformity which achieves UKCA marking. IES will guide you in fulfilling all Technical File requirements, and can provide the necessary information for you in many cases.
UKCA Certification and Testing Costs
Because we act on a consultancy basis, we are able to advise on the best compliance solutions for each piece of machinery or product, retesting as and when appropriate.
Costing is calculated according to your specific needs, as well as the best way we can help you to achieve certification.
Do you have a question about UKCA Marking?
If you have any questions relating to UKCA certification, UKCA testing, or the requirements for companies supplying products and machinery to the UK market; IES is ready to answer.
Discover more about how we can help you achieve UKCA compliance. Call our expert team today on +44 (0)117 938 0600 or use the contact form.