Changing the use of space in a factory or relocating to a new building causes production downtime. Companies often maintain production as long as possible to build up stock, to thereby limit the risk of losing sales. Once a factory relocation is planned, it's essential to deliver the programme of work swiftly to minimise disruption and downtime.
Our team at IES are experienced in moving all types of high tech equipment, sensitive laboratory instruments and heavy production line machinery. We recently helped Harrow Green to relocate Vision Engineering Ltd's Woking factory to their new building which involved over 45 machine moves in 11 working days. We asked IES Business Development Manager, Christian Malpas, to report back with his tips on how to ensure a complex factory move goes smoothly: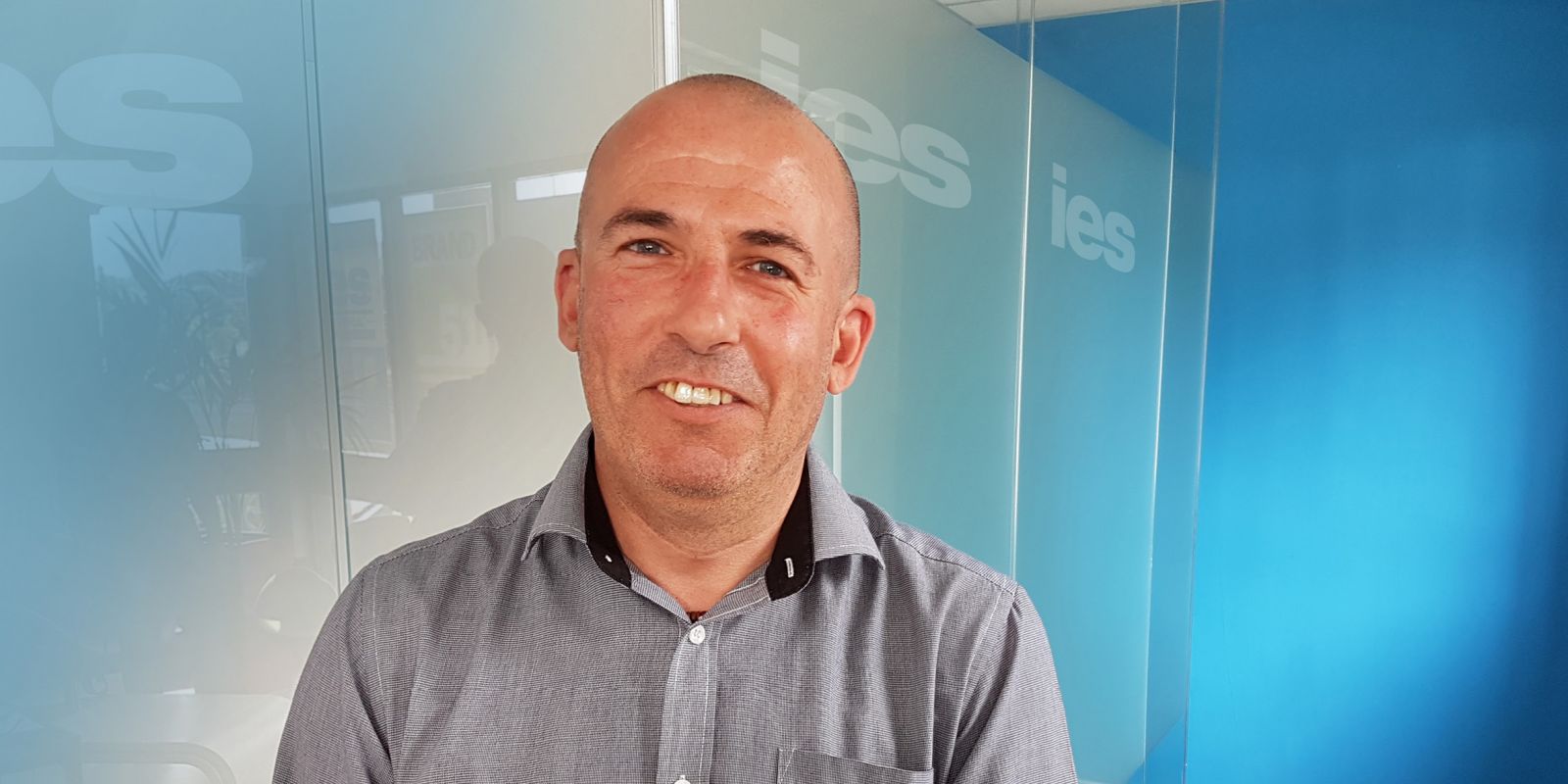 1. Gather as much information as possible – at the early stages
When considering a move, the priority is to protect your people and equipment, while minimising downtime for operations. Experts in high tech machinery moving will be able to spot obstacles and risks for the move logistics, hence it's important to bring them in as early as possible. Our approach is to gather all the information in the early stages to plan and complete the move efficiently. We work with your site manager to assess requirements, understand dependencies and mitigate risks. Often businesses have several options for relocation, which have wider ramifications for your people and budget. At IES, we ask as many questions as possible and operate with complete discretion if you want us to conduct an initial site survey before finalising your decision to relocate.



2. Planning at every stage of the move
When assessing the job, it's critical to plan every stage of the relocation to fit with your deadlines and assess the resources, plant and skills required. Multiple site visits enable us to thoroughly check access and egress at both sites. Our experienced team know how to assess the situation on site and prioritise the order in which we move each item. A client may want to prioritise moves by department, however, we evaluate the start-up schedule at the receiving factory and the physical location of every item. Then we plan from the back of the receiving site space forwards to the entry point. To relocate the Vision Engineering factory, we had over 45 machines to strip down and relocate. With such a complex set of moves, detailed planning at every stage is vital in preparation. We produce detailed Risk Assessments and Method Statements including lifting & floor load weight calculations.



3. Involve the right people in multiple site visits
When relocating complex machinery and sensitive equipment, it's essential to take the right people on site to draw up the plans. Harrow Green manage whole site and office relocations, however, they engage specialist engineers for machinery weighing more than a ton. At IES, we have expert engineers for decommissioning, de-installation, decontamination and installation. They have many years of experience, relocating a wide range of high tech and heavy machinery. They will review all risk factors to plan a smooth reinstallation at the new site. IES always takes the site supervisor to visit both sites in the planning stages to ensure every detail is covered.



4. Communicate regularly with the people involved
Communication is key for a successful move, so our approach is to work closely with all parties involved in a factory relocation. As sub-contractors to Harrow Green, we liaised with their site lead and the project manager for Vision Engineering. Once work is underway, our site supervisor conducts a daily update with everyone involved.

5. Assess plant requirements
As it is vital to prevent any damage to the machines, you need experienced engineers to organise the right plant for removals, based on the type and weight of the machines. Vision Engineering had two high-value CNC machines to move, one of which weighed a total of 27 tons when re-assembled. Even when stripped down, the largest single move was still 18 tons to lift onto the flatbed trailer; we also had to lift all loads down from a raised concrete platform at the rear of the old site. At the new site, we needed a temporary roadway to ensure the lorry could get access over the kerb stones.

6. Rigorous attention to detail
Planning each move step by step beforehand saves hassle when you're under pressure during the move. During the initial site survey, we form a detailed view of the physical space, any limitations and your requirements for the relocation. At the former Vision Engineering factory, the loading doors weren't big enough to remove the two largest machines with a forklift, which meant removing a window and building a temporary wooden doorway.

Before work starts, our engineers carry out a second site survey and subsequent visits to ensure the technical aspects of your plan are specific, to spot any potential issues. We explore health and safety concerns to use the right removal equipment and decontaminate machinery where required. Our rigorous attention to detail comes from years of experience managing industrial relocations.

7. Being able to react fast
While planning the work, it's essential to plan a realistic timescale for the relocation. However, unforeseen challenges do arise to affect the scope. With our experience, resources and vast infrastructure, we can react fast to find a solution for any problem. Due to the load weight at Vision Engineering, we had to halt the move and organise steel road plates to prevent thin tarmac from ripping up on the old site in Woking.
8. Single point of contact
To ensure the project is well managed, it's vital to give the customer a single point of contact. It's our role to ensure nothing is missed on site. When unexpected changes do arise, we ensure our people know how to respond positively, giving our customer confidence that we can get the job completed safely and on time. As mentioned at the start, communication and planning are key for a successful relocation.

We always offer a free initial consultation to help you decide what's right for your site: call us on +44 (0)1179 380 600 or contact us and we'll get back to you.

Read more on Vision Engineering's factory relocation here.