IES, a global provider of world-leading machine moving services, logistics, and project management in high technologies industries, is celebrating their 30th year of operations.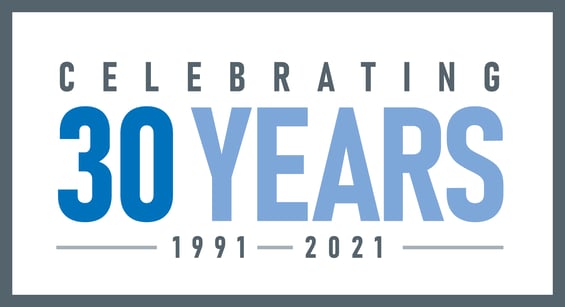 The company was founded in 1991 by a small team and now employs over 70 highly skilled staff operating from a 30,000 square-foot facility in Bristol. Since its inception, IES have continued to grow year on year, ending their 2020/21 financial year positively despite a turbulent year for all. IES are also forecasting continued growth for the forthcoming year, including an increase in headcount.
Evolving along with technology trends, IES specialise in decommissioning, relocation and re-commissioning of complex equipment and production lines, as well as complete factory moves. IES also re-engineers, maintains and upgrades machinery in the UK and worldwide.
Niels Morch, IES's co-founder and Managing Director, said: "The past 30 years have been an adventure. We moved into supporting the semiconductor industry early on and are very proud of the name we have made for ourselves with some of the market leaders.
"Expanding into supporting innovative companies around the globe has been exciting, allowing us to grow and we are now at the forefront of high technology machinery relocations and logistic projects."
IES also offer resource support on short-, medium- or long-term contracts for on-site engineering, technical services. They are a trusted provider of compliance assessment and testing for CE Marking, UKCA Marking, and Low Voltage, Electromagnetic Compatibility and Machinery Directives work.
Morch continues: "We work with some amazing multinationals including Intel, Applied Materials, Rolls Royce, HP, GE Healthcare, and exciting UK-based companies such as AB Dynamics. We have an incredible team that is continuing to grow, and we cannot wait to see what the next 30 years will bring!"
IES offer a wide range of engineering and technical services that are applicable to most high technology industries, specialising in semiconductor, printing, pharmaceutical, defence, and aerospace.