As a result of Brexit, the new UKCA marking will replace CE marking as the required certification for products and machinery being sold or supplied to the UK market
on 1st January 2021

.

If you are wondering what has changed, how UKCA certification will be applied, and who needs it – read on, because in this blog, we answer some common questions on the UKCA marking: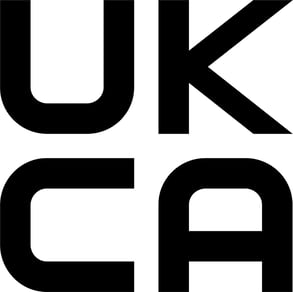 When should the UKCA marking be used?
The UKCA marking will be required for goods – such as products, production tools and equipment – which are placed on the market in Great Britain (England, Wales and Scotland). It applies to the vast majority of goods currently covered by CE marking. UKCA marking will come into effect on 1st January, 2021.
What if a product already has CE marking?
The UK will continue to accept CE marking for another year after UKCA marking has been introduced. This means that CE marking will cease to be valid in the UK from 1st January, 2022. It should be noted that CE marking will still be required for products and machinery for sale in the European Union (EU) market.
How will UKCA marking be used?
In the majority of cases, UKCA marking is applied onto a product or product packaging. It might also be placed inside a product manual.
What documentation is needed?
UKCA certification requires a series of technical documentation. This includes record keeping, which should demonstrate that a product conforms with the requirements of the regulations relevant to it. These records include information such as how a product is designed and manufactured; how a product has been shown to conform to relevant requirements; and the address of the manufacturer. A Declaration of Conformity is also required.
Which product areas are covered?
UKCA marking applies to a wide range of product areas including, but not exclusive to; aerosols, ATEX, eco-design, electromagnetic compatibility, gas appliances, low voltage electrical equipment, lifts, machinery, measuring instruments, non-automatic weighing instruments, pressure equipment, radio equipment, recreational craft and personal watercraft, restriction of hazardous substances, simple pressure vessels, and toy safety.
Which engineering standards apply to UKCA?
It is understood that UKCA will require the same engineering standards which apply to CE marking. These will continue to apply until we are notified of any changes by the UK Government. IES will support testing and assessments for UKCA marking, just as we will continue to support CE marking for the EU.
Any other UKCA questions?
The IES team is always ready to field any questions relating to the UKCA marking. Call us on +44 (0)117 456 2188 or use the

contact form

.