Our engineer recalls a challenging project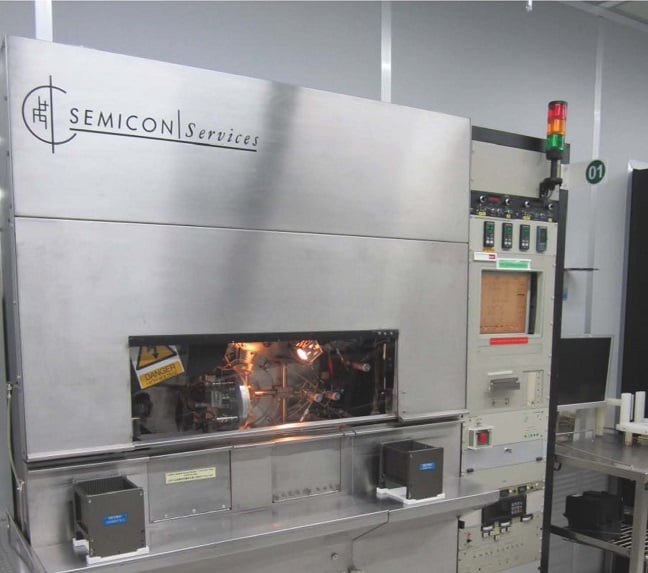 IES has a long and varied history in machinery installations. Our past projects have taken us, and the machines, all over the world.
We regularly meet global requirements for machinery installation; an indication of the high regard in which our engineering experts are held, and the unmatched track record of our field service engineer team.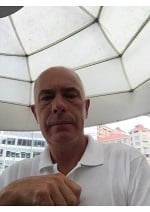 Peter Godwin embodies this wealth of experience. He is an incredibly knowledgeable engineer with over 30 years in the semiconductor industry. We caught up with Peter and asked him to tell us about a memorable equipment installation from his distinguished career.
Tokyo to Plymouth to Singapore
The project which sprung to mind was a complex assignment for STMicroelectronics, the French-Italian conglomerate with manufacturing facilities around the world. ST's production is mainly based in Singapore, where it has three factories and benefits from a very large local semiconductor infrastructure. Peter was approached by ST to supply five refurbished Varian 3290 machines over a period of about a year.
Speaking to us from his workshop in Plymouth, Devon, Peter recalled the scope of the job: "These machines were to be purchased from NEC in Tokyo, shipped back to the UK, and then completely stripped down and refurbished. Each machine would take around two months. Then they would be repackaged and shipped off to Singapore."
Crucial cleaning process
The Varian 3290 is a sputtering system which performs the task of coating the silicon wafer with very thin layers of metal to provide the interconnect. Refurbishing these machines, which have a sale price of approximately £800,000, is far from a straightforward process.
Peter explains: "You have to have a very high vacuum system. All the gas is removed from the chamber, and this is done with a special type of cryogenic pump. They work at about ten degrees above absolute zero, which is minus 273 degrees. It freezes everything, including the gases, so that you end up with a very clean operating chamber. This allows you to put down very clean films with no contamination, which is important."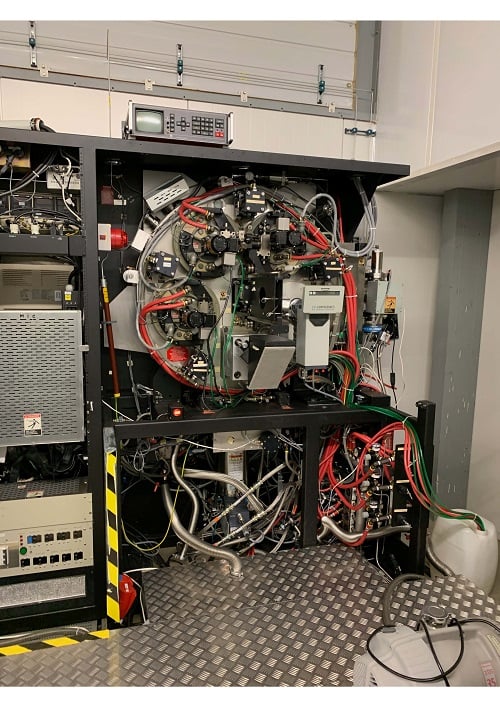 Another challenge which the refurbishment gave rise to was the issue of obtaining parts. The OEM of the machines had a new parent company, and could no longer supply spare parts.
"Pretty much everything we needed, we had to manufacture ourselves."
Peter remembers: "Pretty much everything we needed, we had to manufacture ourselves. There was a lot of reverse engineering; taking parts which were worn out and then measuring them, drawing them, and copying them. It's a lot harder than it sounds, because sometimes you can't tell how a component has certain characteristics from simply looking at it. That was the hardest bit - sourcing components and reverse engineering parts which have already been made, to extend the life of the machines."
One at a time
The arrangement which was in place dictated that one machine would be refurbished and shipped at a time. As each machine took around two months to prepare, this meant that the duration of the project lasted up to a year. The machines were prepared for shipment with the bespoke wood crate packing service provided by IES – we also managed the machinery movement itself, including shipping and customs clearance. Once the machines had reached the customer in the Far East, it was time for Peter to travel to Singapore with a small team in order to oversee the installation itself.
Adapting to an overseas environment
Peter and the team that accompanied him to Singapore had to make a series of important considerations when it came to health and safety at the customer's plant. It was vital that the health and safety risks posed by other machinery in the facility were taken into account, as some of them used poisonous gases and chemicals. Health and safety is a top priority in any machinery installation, and this one was no exception – Peter stuck meticulously to best practices in order to protect both his team and others using the facility.
He said: "Singapore is quite advanced as far as health and safety goes. A lot of the laws go back a number of years, because it is an ex-British colony. Much of the legal system is based around the UK."
Another obstacle which Peter overcame was the potential for difficult organisation. He was required to liaise with and lead a foreign team, and to handle the communication barriers which this presented. But these challenges are nothing Peter - and every other IES engineer deployed overseas - isn't accustomed to.
For cases in which additional parts are needed for an installation, IES is always ready to work with local partners towards the most efficient and cost effective solution. Peter confirms: "It involves having to deal with someone locally there, having parts shipped in from the UK / US, or even having them manufactured in Singapore. There are lots of small companies there that can manufacture pretty much anything."
Job done
After one year, five refurbished machines, and two journeys halfway around the planet; one of Peter Godwin's most memorable assignments had come to an end. The project illustrates that there is no substitute for experience, especially where machinery installations in unfamiliar environments are concerned.
Planning a machinery installation? Find out how we can help you. Call IES today on +44 117 463 5025, or learn more about our machinery and equipment installation service.