The Low Voltage Directive – officially named Directive 2014/35/EU of the European Parliament and of the Council of 26 February 2014 – concerns electrical equipment designed for use within certain voltage limits, related health and safety measures, and harmonisation of these equipment regulations across a single market.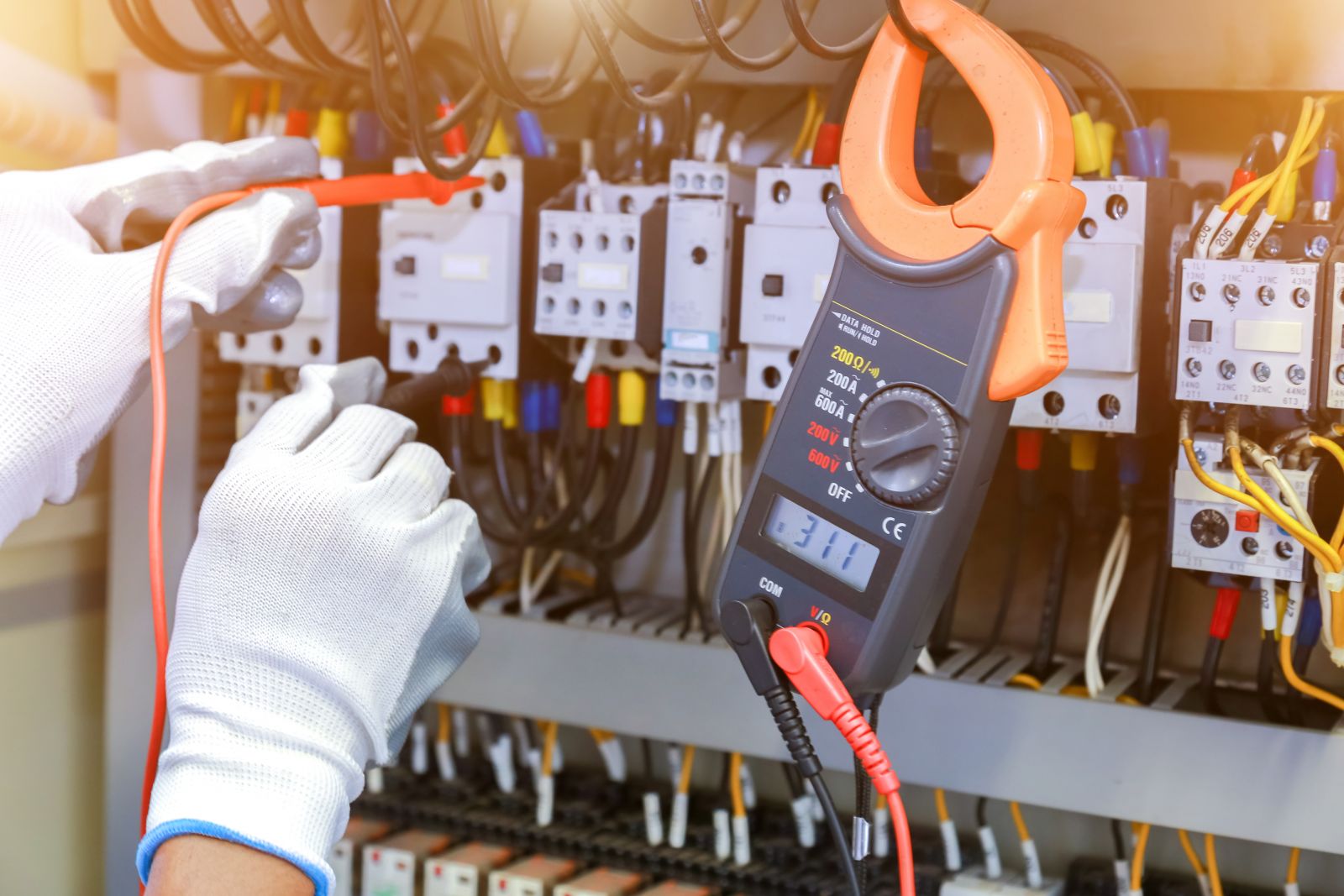 In this guide, we outline some of its most important implications.
What does the Low Voltage Directive cover?
The Low Voltage Directive, also known as the LVD, covers health and safety risks relating to electrical equipment in the following voltage ranges for input or output:
50 and 1000 V for alternating current

75 and 1500 V for direct current
Within these voltage brackets, the LVD applies to most items of electrical equipment, including; cable management systems, cables, fuses, household appliances, laser equipment, plugs and plug outlets, pole voltage detectors, power supply units and switches.
Basically, LVD is applicable to anything connected to the Public Supply Network.

Who enforces the Low Voltage Directive?
In the UK, the LVD is officially implemented by The Electrical Equipment (Safety) Regulations 1994. These regulations are enforced by the Health and Safety Executive (HSE) when LVD-relevant electrical equipment is used in the workplace or non-domestic premises. The Trading Standards Service enforces regulations when LVD-relevant electrical equipment is used at home.
What are the penalties for non compliance?
Businesses not complying with LVD requirements are committing an offence and risk a fine, imprisonment, or both. The HSE can ask for electrical equipment to be withdrawn from the market if it is not LVD-compliant. Notifications of these withdrawals are then made to the European Commission by the Department for Business, Innovation & Skills.
Compliance notices
In scenarios where CE marking – which is marking used to display that a piece of electrical equipment is LVD-compliant – is seen to have been wrongly affixed, a compliance notice may be issued. Compliance notices are used in cases such as when a piece of electrical equipment meets safety requirements but does not meet other points of compliance. They offer another opportunity for organisations to achieve compliance. If the notice is not acted upon, enforcement action can then proceed.
Ensure your electrical products comply with the LVD Directive. Call the experts at IES on +44 (0)117 456 2188
Key LVD responsibilities for manufacturers
Manufacturers are responsible for design and production which ensures LVD-relevant electrical equipment is compliant.
The LVD includes four key responsibilities, also outlined by the government, for manufacturers when it comes to electrical equipment. All electrical equipment in the 'LVD bracket' must be:
safe - there should be minimum risk that the electrical equipment will cause death or personal injury to any person or domestic animal, or damage to property.

constructed in accordance with good engineering practice in relation to safety matters.

designed and constructed to ensure that it protects against electric shock through protective earthing, double insulation or equivalent.

designed and constructed to conform with the principal elements of the safety objectives, which are in Schedule 3 of the regulations.



CE marking and UKCA marking
For manufacturers supplying or selling to the European market, CE marking is a means of making a visible declaration that electrical equipment complies with the LVD, implemented in the UK via the Electrical Equipment (Safety) Regulations 1994.
"Clear CE marking is necessary."
CE marking and UKCA marking is a required form of LVD compliance, and involves relevant marking to be affixed to the electrical equipment itself, as well as to packaging and guarantee certificates. Clear marking is necessary to ensure that products are seen as meeting LVD requirements and are entitled to free circulation in the European Economic Area and the UK.
UKCA marking does not guarantee that electrical equipment will not be challenged by the HSE if there is evidence to suggest that LVD regulations have been infringed.
Additional documentation required for the LVD
In addition to appropriate CE marking, the LVD requires at least two more important forms of documentation:
Technical documentation
Under the LVD, electrical equipment must be supplemented by technical documentation before it can be released onto the market. This documentation must; a) include a description of the electrical equipment; b) offer information on its design, how it is manufactured, and how it is operated; and c) detail procedures which can be used to confirm that the equipment conforms with LVD safety requirements.
In order to fulfil the requirements outlined above, this technical documentation can include; conceptual designs, schemes of components, relevant descriptions, lists of standards applied, details of solutions used to meet safety requirements and test reports.
EC Declaration of Conformity (DoC)
An EC DoC is a written declaration - from a manufacturer or authorised representative which they have appointed – that a piece of electrical equipment is compliant with LVD. The EC DoC identifies the manufacturer or authorised representative, describes the equipment, specifies harmonised standards, and includes the year in which the equipment was CE marked.
Don't 'go it alone'
Manufacturers seeking LVD compliance for their products can benefit from the involvement of IES in the process. By appointing IES, a manufacturer can ensure that all product safety testing and technical documentation is completed to the highest standards.
IES CE Marking offers manufacturers the advantage of an integrated, end-to-end solution for Low Voltage Directive compliance. Our service includes the option of assessments being carried out at either a customer's site or at our own purpose-built facility, as well as technical file compilation and CE marking to confirm conformity to LVD. To discuss your LVD requirements, call us today on +44(0)117 456 2188.