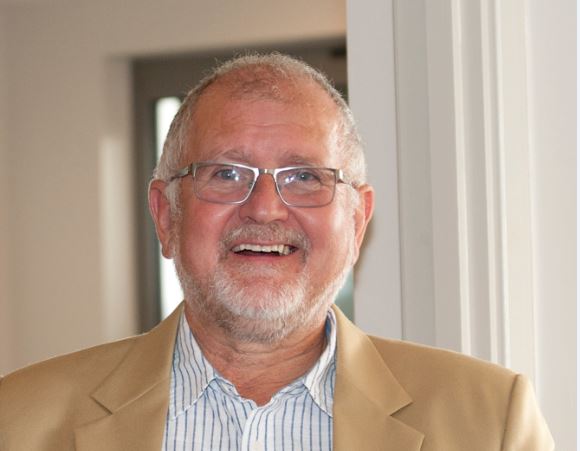 Brian Fletcher is one of IES's key international personnel. Brian is currently a semiconductor equipment specialist based in Sweden, where he works with ten other engineers. His experience in the industry spans over five decades, in a variety of roles from Junior Technician to Cleanroom Fab Maintenance Manager, and his engineering skills have taken him around the world.

Despite his own grounding in higher education, having studied electronics and micro-electronics at South East London Polytechnic, Brian is a firm believer that experience learnt on the job is the most important: "I don't think you need a university degree. A semiconductors equipment engineer needs to be the most versatile of any industry I know of. The role really encompasses every single engineering discipline – from electrical engineering, electronic engineering and mechanical engineering, to pneumatics, hydraulics and fluidics. Every single discipline within engineering is covered. "

A native of South London, it was the housing shortage of the 1970s which influenced Brian's move up to Northampton, where he joined Plessey as a Maintenance Technician, before becoming a Fab Service Tech. In 1980 he moved into a Field Service Engineer role at Plasma Term, where he got a first taste of the overseas adventures which would become a regular requirement. In the 1990s he turned freelance, forming his own company, BF Enterprises. The international work continued, but the burdens associated with operating his own work force led Brian back to a specialist role at IES, where he is free to do what he does best.

"I like to fix things," he explains. "There's no other way to say it. I work with some great young lads but they tend to look for the complicated when the simple is in front of their noses. It's something which you gain with experience."

Brian has seen microelectronics develop from the frontline, and today's industry is almost unrecognisable from the one which he remembers in the 1970s.

"It's a completely different world," Brian confirms. "There used to be four chips on a half inch silicon wafer. You could have made them in your garage. Today on a 200mm wafer there can be 20,000 chips, and one speck of dust will destroy that chip."

When it comes to the clean room, new technology has meant that ever more precautions must be taken: "The dirtiest thing in a clean room is the people that are in it. So we have to cover almost every part of our body to make sure we don't shed skin, any particles from our hair, or anything. There are Fabs in the world where you can't have any parts of the body showing, so faces and eyes must be completely covered – we don't have that in Europe thankfully."

If there is a person to quiz on the various nuances of microelectronics around the world, it is Brian. He is very well travelled, and has learnt to expect the unexpected when it comes to foreign assignments.

On one of over 30 visits to China, he was thrown off track to an unexpected location: "I was working in Shanghai on an installation in the middle of summer. It was nice and warm - about 30°. I received a phone call to do an inspection at another lab in Jilin which is in North China, up near the North Korean border. After a traumatic journey including a plane, train and taxi, I get there and realise it's 40° below. I had no coat… nothing. I had to buy a coat in the duty free. "

When he made the inspection, Brian realised something was amiss. Every piece of machinery in the Fab had gotten there illegally, as the CoCom regulations of the Cold War era stipulated that no semiconductor equipment was to be sold by the US and Europe to the Communist strongholds of China and Russia. As a result, Brian had to decline the work, as his company would have risked having its US licence revoked.

Personal safety has been a consideration for Brian in numerous locations. He worked through The Troubles in Northern Ireland, when walking around at night was ill advised, and driving British cars forbidden. There was also a memorable visit to Pakistan in 2001, on a job which required a trip to "a military complex outside Islamabad". Brian recalls: "They had lots of trouble with insurgents, so we had six blackshirt guards with us every second of the day."

Perhaps somewhat harder to remember is a project in Russia, when local tradition dictated that the completion of each installation was marked with a toast: "I got a taxi from my hotel to this place and it was like something from the Cold War, a huge industrial complex that was literally falling down. And in the middle of all this was a modern clean room. When you finish, everybody toasts the installation with vodka. In Russia in those days, everything was done by committee, and nobody could say an installation was finished without about 20 people signing for it. So every time you did a signature you toasted it with vodka. I was so drunk I don't know how I got home!"

Cultural obligations aside, nobody could describe Brian as anything other than a model professional. He is highly valued and can be relied upon to present a solution to an urgent problem at any number of sites across the world. The 'master fixer' is very much hot property, especially as the training of today's engineers might not offer the complete grounding which Brian enjoyed in his early career.

With one eye on the future, Brian ponders: "Today engineers are trained in one or two tools; that's all they learn. I could probably repair upwards of 200 different machines, whereas today the engineers just learn one machine because that's task. It goes back to the training I had years ago."

If modern day manufacturers need any incentive to develop quick thinking problem solvers with the ability to work in a number of different environments, they need look no further than Brian.