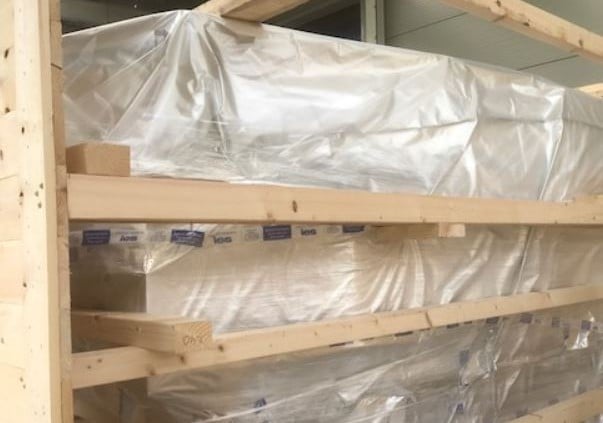 IES has almost three decades' worth of experience in packing and shipping machinery, ranging from entire factory movement right down to single item moves. We have also been manufacturing bespoke packing cases since the turn of the century, designing unique packaging to exact specifications to make sure your goods are 100 per cent safe and secure during transit.
Whether you're moving down the road or to the other side of the world, our robust cases are all designed and built in-house, offering a complete end-to-end, tailored solution. Our packaging is exclusively made-to-order, with BS1133-standard crate bases, robust design and environmentally-sealed barriers to prevent corrosion during a long transit.
The flexibility of our packaging allows your machinery to be packaged either on-site or at our Bristol HQ. But what are the specifics behind the process of building unique packaging for large and complicated equipment? And what is our special knowledge that is valued by a long client list including Rolls-Royce and AB Dynamics?
The art of bespoke packaging
No machine is perfectly square. So, packaging machinery for overseas transit is far from a straightforward process. However, through years of experience, IES has got the process of building individual packaging for large machinery down to a fine art. Of course, perfecting that art took a lot of time and a lot of time and trial and error. Because when it comes to packaging machinery, there's a great deal you have to take into account.
The beginning
A build always starts with some information gathering. This could be supplied by the customer. Or, we'll go out and physically measure up the equipment ourselves. Either way, this is one of the most important parts of the process.
The equipment we pack generally doesn't conform to any standard size, so we have to design and build something completely bespoke from scratch, every time. We try to be as economical as we can with the crate dimensions or footprint of the crate to make sure the equipment fits comfortably – giving enough room for bracing timbers and to create a void between the outside of the crate and the product. As a general rule of thumb, we'll always add 25cm to length and width and 20cm to the height of the item for crate dimensions.
This might change if it's a particularly tall item being moved. Then, the footprint – the length and width of the crate – would be larger to prevent the item from tipping. Of course, it's just as important to make sure the crate isn't too big as this will add cost to the shipping, particularly when sending by air, as airlines charge by the size, rather than the weight of the crate. There also might be some occasions where you're restricted by height, particularly if it's travelling by airline. Thankfully, however, we can build to a variety of heights that will allow your equipment to comfortably fit into any cargo hold, whether by sea or by air.
The average doorway for a container is about 226cm high, so there are certain restrictions. But we will always do our best to accommodate our clients' requests wherever possible and our packaging options are flexible enough to work in just about any conceivable situation. You have to be flexible enough to make changes on-the-fly if it doesn't fit. It can be a little like playing a very large game of Tetris sometimes, but it's what keeps the job exciting.
The bases
There are two or three types of crate base that we build as standard, but depending on the size and weight of the machine we can make pretty much anything to suit the needs of our clients. Our standard base will comfortably hold up to around 1000kg, but once it goes over that threshold (or is perhaps a little longer) we make something called a 'machine base,' which is more robust.
We used this base during our work with Kliklok-Woodman, a company that makes packaging machines for Lego and groceries. The machine itself was huge, but broken up into several manageable parts. The most challenging part was the conveyor belt - it hardly weighed anything but it was incredibly long and flexible. For this part, we used a machine base because it was more rigid and allowed for the extra length.
Some equipment will also need an anti-vibration base, which consists of a polyethylene foam insert in between the base and the boards to prevent vibrations from affecting the equipment. The equipment won't only be shipped by air or by sea, but it will spend a fair amount of time on the road and because a lot of the machinery we deal with is quite sensitive, anti-vibration bases can be a common additional extra.
Of course, it's not only important how our crates function. We also take a significant amount of pride in how they look and how they last, with our choice of materials. Our wood is registered with the International Plant Protection Convention (IPPC), which really underlines the quality and reliability of our crates. It's all heat-treated to an ISPM15 standard, even if it's just being shipped domestically, which completely prevents the spread of insects and disease.
The pack
When it comes to the actual packing of the crate and its contents, there are two primary protocols - packing at our Bristol HQ and packing on-site. Packing at the HQ gives us more flexibility, as we can build as we go. This is often a luxury though, as most of our packing takes place on-site.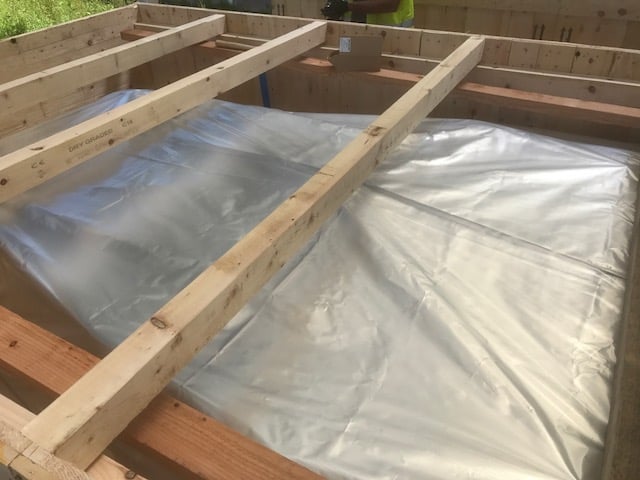 The basic pack will always start with the crate itself, as well as the contents, which will be covered in stretch and bubble wrap as standard. For extra protection on long sea and air journeys, we also offer vacuum-sealed packaging that not only offers improved moisture protection, but also protection from sunlight, both of which are vital when equipment is being transported by sea for potentially weeks on end.
Moisture protection also helps when we're shipping to locations like Taiwan and China, due to the changes in humidity and temperature that can dramatically affect sensitive equipment. We also fill our packages with desiccant to ensure moisture levels remain low, calculating how much desiccant will be used in each case.
Our packaging will keep everything in factory-fresh condition for up to 12 months, which gives our clients a large amount of breathing room that is particularly handy during large scale shipping operations. If the package will be stored for longer than 12 months, it's also quite a simple fix to 'top it up' with the necessary desiccants. The other extreme, meanwhile, is to line the crates with bitumen paper. This protects metal machinery bits from rusting and adds yet another layer of overall protection. Our crates can also be foam-lined in 13, 25 or 50mm foam, depending on the weight and the shape/size of the contents.
Case studies
Throughout the history of IES, we've packed everything from small pieces of medical tech to gigantic printing presses, factory machinery, military equipment and even musical instruments (it's been a while since somebody asked us to create a 'lute' crate). It's all about taking into account the dimensions of the equipment, how delicate it is and how it will be travelling.
One particularly problematic pack that comes to mind is the press machines we needed to ship from Bristol to Ohio for SOLUT! machine export. That was 14 tonnes' worth of gear and there was a large and heavy external framework attached to them too, so we're not just talking about weight, but dimensions as well.
There is even the potential to go further. The clean room machinery we packed last year, for example, used three vacuum bags (two poly bags inside the room itself and one foil moisture barrier bag on the exterior) to keep it 100 per cent moisture-free and so it would arrive at its destination in exactly the same condition as it left. For Hayles & Howe, meanwhile, we were asked to pack 300 metres of ornate plaster for shipment to Dubai. It really is a job that keeps you on your toes and we always relish the opportunity to face a new challenge.
Breaking down the build
In our decades of operation, we've packed everything from vintage motorbikes and cars to decompression tanks and even a mini-sub. There is no limit to what we can achieve with the right tools, the right frame of mind and the right team behind us.
We can build any package for any machine. And we do, meeting requirements from small bits of medical tech to massive printing presses and everything in between. The key thing is that it gets to the end location safely, securely and on time. Every time.
After a bespoke and flexible packaging solution for your domestic and international machinery shipping needs? IES quite literally has you covered. Contact us today to learn more.