Pharmaceutical Equipment Relocation
IES has many years of experience in pharmaceutical equipment relocation and moving a wide variety of equipment within high technology industries, from single machines to full site relocations. This experience has been vital in supporting the pharmaceutical industry, where the complexities of the equipment and the strict cleanliness of the environment benefit from industry experts.
Expert project management
Using an end-to-end service provider such as IES ensures a seamless and successful completion of the project when meeting demanding relocation and production targets for vital components and technically advanced pharma machinery. With over 30 years of experience, IES can provide a wide range of services and support, including:
Our experts can conduct full site surveys, method statements and risk assessments including Construction Design Management planning. As well as detailed plans and schedule for all machine moves, with on-site supervision.

Our relocation service can include machine shutdown, decontamination, commissioning/decommissioning, and machinery removal.

Including move-in, positioning, levelling, assembly, modification, and upgrades.

We can provide anti-vibration pallets, custom-built crates, and vapour barrier bags when necessary.

We can transport your items safely via sea, road, or air.

To complete the move and installation, we can also provide CE and UKCA compliance, EMC testing; as well as LVD and Machinery Directive assessments.
Read our laboratory move case study to learn how we approached a ground-breaking project to package and move virology laboratory equipment, along with delicate livestock virus samples, for The Pirbright Institute.
Biotechnology, life sciences, medical or pharmaceutical equipment relocation – we have you covered
The pharmaceutical industry consists of several high-value items which when need relocating, whether that be for laboratories, cleanrooms, or production lines, they require meticulous planning and flawless execution.
IES has vast experience and knowledge of a wide range of equipment, from ancillary items to pharmaceutical manufacturing and packaging machines, including:
Capsule filling machine

Tablet coating machine

Blister packers

Cartoners

Labelling equipment

Sealers

Freeze dryers and tunnels

Form fillers

Filling lines
Read our Bristol University cleanroom move case study and discover how our experience and project management delivered an extremely difficult move on time and on budget.
Support from experienced engineers
IES has been providing clients with experienced field service engineers, technicians, and expert level OEM trained management, since 1991. We are experts in sourcing the right people for each job from our extensive pool of dedicated professionals.
We provide your business with a wide range of skilled engineers and technicians for a variety of equipment and machine types. As we specialise in the areas of pharmaceutical and semiconductor, we can offer you unrivalled levels of experience and expertise, delivering unfailing reliability, flexibility, and success in working to tight schedules.
We can also guide your through the PUWER (Provision and Use of Work Equipment Regulations) process to compliance and conduct risk assessments.
Read more about our Engineering Services
Safe and secure
To complete our end-to-end solutions for movement of pharmaceutical machinery and equipment, we manufacture our own packing cases. By designing the most suitable packing specifications, we ensure the safe transit and/or storage of all pharmaceutical, laboratory and medical items. Our service ensures the safety and security of all pharma goods being prepared for export, with packing services available on-site, or at our Bristol HQ.
IES are committed to delivering projects at the highest standard and following strict health and safety regulations. We are ISO 9001 certified and SafeContractor approved; as well as a member of the British International Freight Association (BIFA) and the International Federation of Freight Forwarders Associations (FIATA), and a Department for Transport (DfT) regulated agent.
Trusted by world-renowned pharmaceutical companies
Pharmaceutical companies such as GE Healthcare, Abbott Labs, Catalent, and Corning Life Sciences use high-value precision plants for their processes. All are customers of IES and regularly rely on us whenever complex moves have tight deadlines.
"IES would be my contractor of choice on any similar project"
At IES, we are proud of our reputation for excellent service, flexibility, and dedication. We have spent over 30 years building up a team of specialists that will do whatever it takes to fulfil any equipment, cleanroom, professional lab, or production line relocation requirements.
But do not just take our word for it, read what Paul, Becton Dickinson, had to say about us.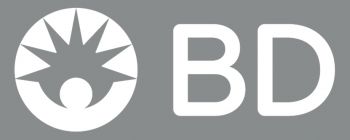 "IES were contracted to remove all manufacturing equipment from the BD Labware division at the main Plymouth BD manufacturing site and ship overseas. The IES team, and in particular Greg King, played a key role in the success of the project, supporting the project team in planning and executing the timely and safe removal of production lines from an environmentally controlled operational manufacturing area without impacting adjacent BD operations. CDM areas were set up and controlled by IES with clear procedures and policies in place ensuring plant deliveries, equipment disconnection, equipment packing & removal, waste disposal, and good housekeeping were managed appropriately.
"Greg and his team played their part in making this project a success, and IES would be my contractor of choice on any similar project."
Read our case studies to find out how IES grew to become one of the world's leading specialists and trusted provider of engineering services for hi-tech industries and enabled us to build partnerships with a wide range of blue-chip organisations and SMEs, who all appreciate the excellent service that IES provides.
Expert advice from pharmaceutical specialists
For equipment, laboratory, cleanroom, production lines or plant relocations, call +44 (0)117 938 0600 or use our contact form then we'll get back to you.