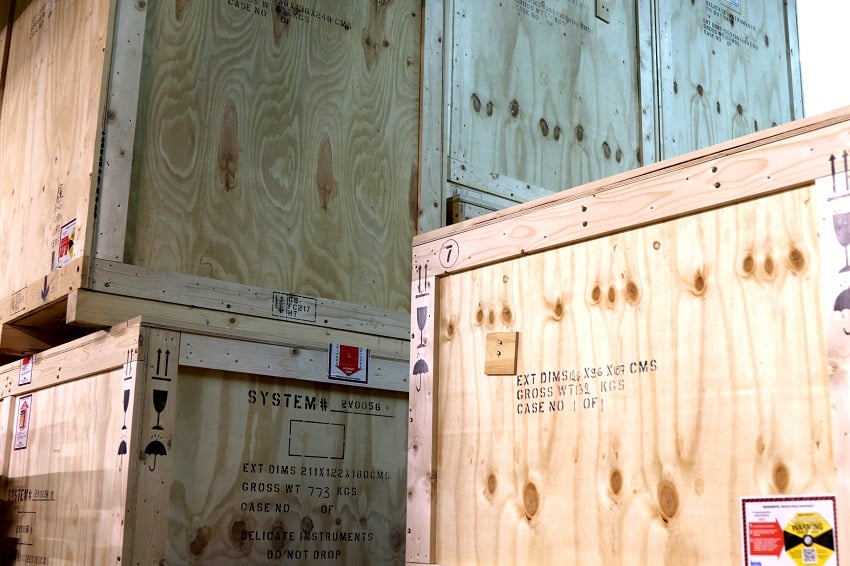 Global trade is the lifeblood of a growing number of companies. According to research for UK Government export strategy, approximately 90 per cent of global economic growth in the next 10 to 15 years is expected to be generated outside the EU.
Getting the export process right - ensuring that products reach their destination on time and in perfect condition - is highly important.
It is understood that 10 per cent of sea container shipments are lost due to moisture related damage. An exporter shipping three containers with goods valued at £30,000 for each container stands to lose £9,000 based on a 10 per cent loss. And that's just one way freight can be lost or spoiled.
Insurers may not support a claim if the packing is deemed insufficient. So, it's really not something to cut corners over. As well as financial losses, the associated administrative burden, loss of business and negative perception created can all be bad for a company's bottom line.
Let's take a look at some of the issues that may arise when exporting products, and how these could delay the shipping process or cause problems at the other end.
Moisture and water ingress
As previously mentioned, moisture and water damage is a big problem for sea freight.
Water can enter cargo in a number of ways. If the container is sitting in water in the ship's hold, there's a chance it could seep up, and high volumes of rain could enter a container. One way for moisture build-up to affect cargo is perhaps less obvious - condensation occurring when the ship goes through areas of differing humidity. This could be caused by travelling from the tropics in Australia to temperate Northern Europe. Often known as container rain, it's best visualised by imagining what happens to a water bottle left in a car on a hot day - after a while, water evaporates and forms condensation on the walls of the bottle.
Racking up extra transportation and special handling costs
Packing materials can add up to 30cm in each dimension to an item. It's an easy one to overlook, but if these extra dimensions aren't properly taken into consideration a crate may not fit in a dry van container or a passenger aircraft, which could add extra costs or time to a delivery if this isn't noticed until later on. Keeping to heights of below 150cm means that export packing will fit onto a passenger aircraft, but exceed this and the choice will be limited to a freighter or commercial aircraft, both of which have their own maximum height limits.
Adding just a little extra packaging may also nudge a crate into the category of needing special handling equipment such as a flat rack container, again adding to costs or the delivery timeline.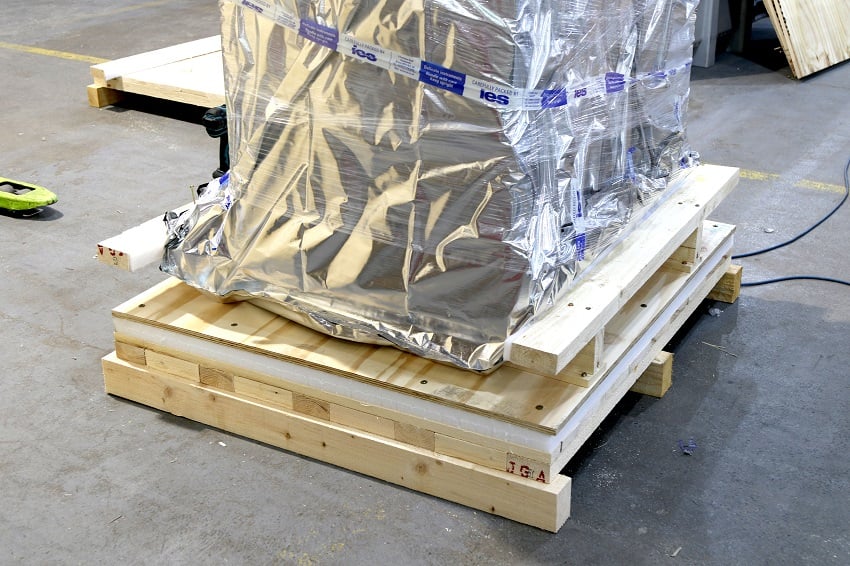 Problems with securing methods
All items need bracing within a container using ratchet straps, frames, chains, timber bracing or air cushioning inflatable pillows, for example. It's important to consider these at the design stages as if there's no frame to brace against, or there's panelling or Perspex guarding - meaning that there isn't a structurally sound place to fix a bracket - the item can be very difficult to secure and mean that costs and timelines can increase while a solution is found. We recommend designing and designating lifting areas into the packaging to help with this.
You may like: Speedy Export Packing for Rapid Business Growth – read how our efficient export packing service allowed Pirate Studios to fast-track their European expansion
Miscommunications with the customer
When dealing with complex items and long timelines, the one certainty is that plans will change and requirements will be amended. It's important to account for these 'certain surprises' by keeping the communication channels open and asking about:
What are the shock or vibration requirements?
Have there been any drawing amends since the site survey which could affect the item dimensions (see above for how important this is)?
Has the timeline changed?
Are any pre-packaging inspections required, for example to comply with CCIC or SOSA regulations?
Is there a paperwork mismatch, especially between the estimated and actual crate dimensions?
Customs delays because of inadequate labelling and marking
To ensure safe handling add stencilling with the gross weight and handling requirements to the outside of the case, as well as secure a packing list to the outside of the case. Consult an expert on the specific laws and customs requirements for the country of arrival to avoid a crate getting stuck in customs. One vital mark is the ISPM15 stamp, showing that solid wood cases have been treated in accordance with the standard.
Now we've looked at some of the things that can go wrong, let's consider how good export packing can prevent some of these issues with specialist case making and export packing services.
Ply batten cases are especially suitable for shipping items by road, airfreight or containerised sea freight. Cases need to be made from the correct plywood for the job to create sufficient structural integrity. With these cases, it's all about the base, so check that the case has a solid base to offer optimal protection. It's also vital that all non-manufactured wood packaging material above 6mm thick complies with the International Standards for Phytosanitary Measures 15 (ISPM15) if shipping to a country that applies the regulation.
High value, fragile and delicate crates need special packing. If items need a bit more looking after – perhaps because they're travelling to high humidity or high temperature destinations, or going into long-term storage - then these are some of the aspects to be looking out for:
Vibration-reduction cushioning and cushion packs
Corrosion inhibiting liquids and polythene wrap
Environmental vacuum sealed poly or aluminium foil barrier bags
Silica gel or activated clay desiccant to counter moisture
Full bitumen paper lining for waterproofing.
Multi-use cases protect shipment as well as help companies keep an eye on their carbon footprint. Choosing reusable transit containers with a built-in refurbishment service is a straightforward way to have a positive impact, as well as being cost-effective.
End-to-end services are appreciated by experienced exporters because it's far easier having one company handle the entire shipment process. Simpler communication, a single chain of command, and a single point of accountability all make for a smoother process and increased peace of mind.
This can include:
Packing and unpacking on- or off-site
Container loading and stowing
Long- and short-term storage
Air, sea and road freighting services
Packing to meet aviation security regulations
It is helpful to consider how to pack a crate as early as possible – ideally while the item is being manufactured. This may sound exceptionally early, but consulting an exporter early can offer huge benefits. As experts they can highlight any potential problem areas to give plenty of time to sort them out upfront. This could potentially save lots of money down the line, while solving the same problem in a hurry may attract a premium price.
IES has been manufacturing packing cases for several decades and offers a complete, end-to-end solution. We design the most suitable packing specifications to ensure the safe transit and/or storage of your goods or equipment. Find out more about IES export packing services here.