UKCA Training Course
As part of our UKCA Marking services and wider engineering business, IES provides a UKCA Marking Training Course.
The course educates manufacturers on essential elements of this new mark of compliance, which applies to equipment and products sold on, or supplied to, the UK market.
Tailored to Your Equipment, at Your Location
Our UKCA Marking Training Course can be tailored to your specific equipment. We provide a review of your machines and products, using them as working examples of how to achieve UKCA compliance.
IES delivers UKCA Marking training at your premises for convenience, allowing your staff to develop an understanding of UKCA Marking using equipment relevant to your business.
Who Benefits from UKCA Marking Training?
An IES compliance specialist will provide an unmatched learning experience for attendees, drawing upon a wealth of technical and practical engineering expertise.
The UKCA Marking Training Course is suitable for team members whose work concerns products or equipment sold on, or supplied to, the UK market. From quality assurance managers to engineers and designers; any personnel involved in product development – from the outset of the design stage to final production – will benefit. We will explain UKCA Marking's requirements and solidify an understanding of its implications for your organisation.
Course Agenda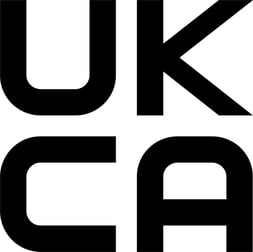 The course is divided into the following three sections, encompassing the key considerations of UKCA Marking:
UKCA Marking Legal Requirements
Essential Health and Safety Requirements for UKCA Marking

UKCA Marking: How to Demonstrate Compliance



UKCA Marking Legal Requirements
The first section introduces UKCA marking and covers its associated legal requirements. We will use the requirements of CE marking – the mark of compliance upon which UKCA marking is based – as a starting point.
Essential Health and Safety Requirements for UKCA Marking
The next part of the course deals with the Essential Health and Safety Requirements (EHSRs) of UKCA marking. These requirements are contained within the directives and regulations that are relevant to UKCA marking and CE marking.
We will cover general principles pertaining to health and safety requirements, and provide guidance specific to elements including; control systems, mechanical hazard protection, guards and protective devices, risk of hazards and maintenance.
UKCA Marking: How to Demonstrate Compliance
The final section covers how to demonstrate and record compliance for UKCA marking, and the engineering standards that apply.
We will explain how to maintain a Technical File for each machine or product type. This Technical File - which can be requested by relevant enforcement authorities - will contain all the evidence required for a Declaration of Conformity.
Is your organisation up to speed on UKCA marking? The UKCA Training Course from IES offers essential guidance tailored to your equipment. Enquire today - call +44 117 463 5025 or use our contact form.