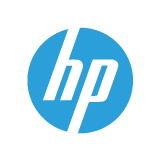 IES, world leaders in providing on-site engineering support and machinery movement in high-technology industries, is celebrating 10 years of partnering with HP, a multinational IT corporation. Since the introduction of the partnership in 2011, IES has delivered over 150 installations and upgrades of HP's industrial and large-format printers globally.
The partnership came to fruition when IES was appointed after a competitive tender process for the global installations contract of HP's innovative new industrial-sized digital inkjet printers. HP specialises in inventing and manufacturing technology to reinvent digital life. However, when it came to the installation process, HP wanted to bring in experts that could apply their experience in moving, installing, and aligning equipment within other high-tech industries, to the world of print.
Despite IES having mechanical experience of paper presses and offering world-class electronics and software engineers, there was still an extensive amount of training required. It was a brand-new piece of technology that had the whole printing industry intrigued so HP worked with IES closely to develop the knowledge needed, and since have always been an avid supporter of ongoing training and development.
The introduction of HP's new industrial-sized printers proved popular, and sales took off quickly at a global scale. The new inkjet printer was the only one of its kind on the market; offering up to 22-in (55.8 cm) web width in full-colour and the capacity to print 500ft (152m) per minute, in HD quality.
The installation of HP's industrial and large format printers provided IES with a handful of challenges, including how to replace the ink and manage the paper of a printer that is the size of a house. All modules had to be perfectly aligned to 100th of a millimetre due to the nature of the printing technology. However, thanks to IES's experience in the semiconductor industry, which is often faced with alignment obstacles, they were able to overcome the issues.
Most recently, the Covid-19 pandemic also demonstrated a challenge, but IES were determined not to let it impact their high-quality service. With permission from the government, the printing projects could be completed whilst following covid-secure regulations and strict hygiene measures.
The partnership has only grown from strength to strength, with the IES engineers being treated as an extension to HP. When HP closed their Ireland-based site in 2017, IES recruited some of their talented engineers. After a few years of working together, HP supported the training of IES engineers to develop their knowledge even further to allow them to assist with fitting upgrade kits, repairs, and customer support.
Through their cross-skills training programme, IES offer employees the chance to upskill. This not only benefits their engineer's personal and career development but also IES and HP's partnership. Cross-training allows for more efficient installations and upgrades and will continue to be a big part of IES's plans.
Niels Morch, IES's Managing Director, said: "The last 10 years have truly been a testament to the entire IES teams' mentality and work ethic, we have enjoyed every moment being partnered with such an amazing company as HP."
"With working so closely with HP, so much it often feels like we are one single company. We act as an extension to HP, demonstrating the same core values and pride in every project. It was an honour to be able to assist in installing such an innovative piece of machinery back in 2011, and we still feel the same today."
A representative from HP, commented: "With 10 exceptional years passed, IES's industry-leading knowledge, along with their ability to meet the installation deadlines; always keeping us informed; working under pressure, and always having a pleasant demeanour, has made it easy for us to continue our partnership and support their cross-training programme."
IES are continuously looking forward and planning for new skills in an ever-developing industry. They are keen to develop more customer-focused, technical roles and employ more engineers to replace retiring talent and keep up with the global demand for IES services and HP's printing technology.
Contact IES today to enquire about our exceptional print press move and installation capabilities. Call +44 (0)117 938 0600 or email info@ies.co.uk.