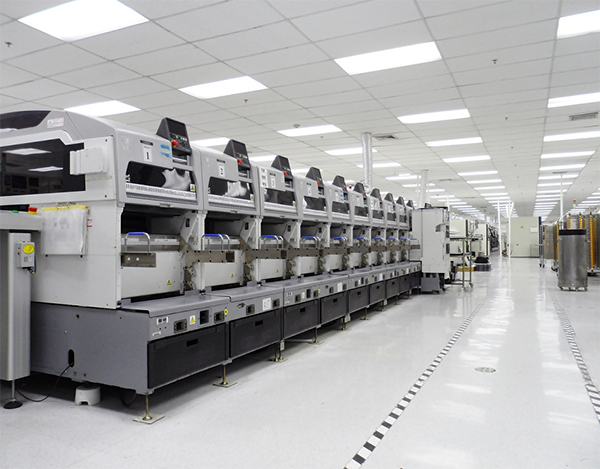 An 'end-to-end' provider means the supplier of a solution which encompasses an operation from start to finish.
From the planning process to compliance checks, there are so many key considerations on a machinery movement checklist.
If you are an organisation which is arranging a machine relocation, you'll know that there are many providers which can take responsibility for specific elements of the process. But will that ensure a seamless project?
Problems caused by multiple suppliers
Appointing several different providers to fulfil your machinery movement project – from logistics specialists, to safety experts and teams for preparing the destination site – can turn it into a challenge. Communication is key, but are you confident of a joined up approach when dealing with multiple contacts representing each provider?
If you are taking responsibility for a machine relocation, you need to ensure that all providers understand which duties they need to undertake; but what happens if two of your partners presume responsibility for the same task, or leave a task to each other. Minimising the chance of these mishaps can take hours of meticulous planning and meetings. But it doesn't have to be this way.
"What if you could consolidate all your costs with one end-to-end provider?"
Cost also needs to be considered. You can expect to pay a premium when procuring separate solutions for each stage of a machine relocation. But what if you could consolidate all your costs with one end-to-end provider?
The benefits of end-to-end machine relocation
The advantages of an end-to-end provider for your machine relocation add up quickly. They allow you to avoid the problems listed above, and offer you a raft of additional benefits.
But instead of merely listing these benefits, let's look at some real life examples which can demonstrate the advantages of end-to-end machine relocation effectively:
A short distance machine relocation
Consider the move of a machine between two different locations on a factory floor. All moves require strong planning and total risk elimination, with close attention to detail prior to, during, and following the relocation.
Among the questions which need to be asked during this process are:
Why is the machinery being moved? Are there plans for increased production meaning another machine needs to fit in the gap next to the machine's new resting place?
Is the layout of the factory being changed?
Is the machine being decommissioned and a new piece of kit coming in to replace it with different dimensions?
Does Six Sigma need to be considered to improve the capability of the business processes?
How long is available before the machine needs to be back in production?
All of these questions can be critical to performing a successful machine relocation. The beginning (decontamination and deinstallation) and end (assembly and recommissioning) of the process require a thorough understanding of the machine which is being moved; this is an area in which non-specialist movers can be found wanting.
In between, there is the logistics and care involved in the move itself. Delays at any part of the process can cause the problem of putting production behind schedule.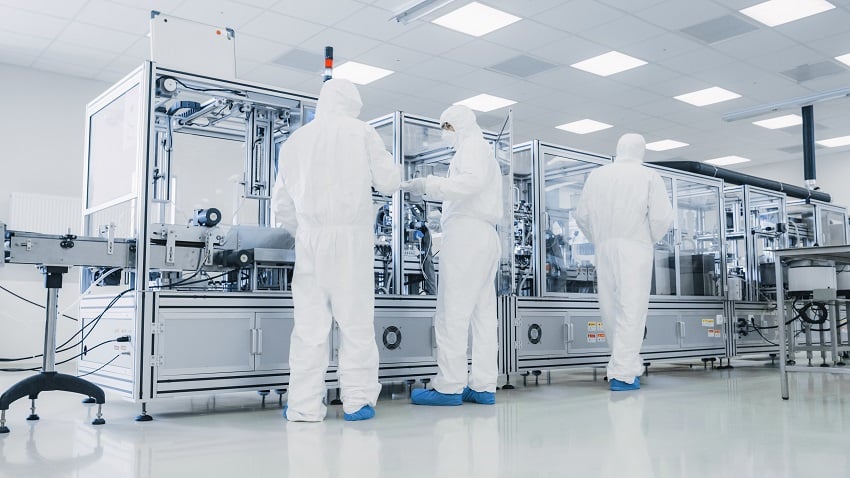 So now we can see just how much knowledge and resources are needed even for a relatively small move. An end-to-end provider is one which can assume responsibility for the whole process; from decontamination and deinstall, through to assembly and commissioning – the end result? A seamless solution which is simple to manage.
A complex machine relocation
The above example was chosen for its simplicity. Now let's consider a complex real-life example to see how an end-to-end provider really comes into its own. A global enterprise needed to move a whole factory from Boston, US, to Cardiff, UK. Not only did they have a very tight timeframe, but the move was extra risky as the machines were fragile, having been in service for 30-40 years, and highly valuable to the company because they were no longer being manufactured.
What's more, the machines needed updating to meet modern CE compliance standards. IES provided a plan to create an in-house CE compliance test area at our factory in Avonmouth, where around 100 machines could be assessed and corrective actions taken to meet regulations. Decontamination was also required after 30 years of service. The risk assessment had to include aspects such as a consideration of which parts might fail in the disassembly process, and parts ordered in advance to avoid delay during recommissioning.
Just consider the complexity of managing and communicating across all of the individual steps if ten single service companies had been involved. There are also the extra timescales involved for each company to assess the requirements and allow for down time should the unexpected happen. And don't forget the additional expense compared to a single company operating in-house, with the benefit of economies of scale.
IES met the customer's timescale and expectations for the move. This was a success that all agreed could never have been achieved without the benefit of an end-to-end provider.
Go end-to-end for your machine relocation with IES
In short, having a close partnership with an expert to take ownership of the whole machinery transfer helps a company plan better, and reduces risk.
"Machine relocation is a highly specialised skill."
As we can see from the examples given above – machine relocation is a highly specialised skill, and so to have in house experience in this area can be seen as a rarity. Allowing an expert team such as IES handle your machine relocation gives you an integrated solution; from planning and briefing to packing, dismantling, shipping, reassembly and evaluation.
How can we guarantee excellence across all elements of a machine relocation? It's thanks to the broad experience of our various departments, and cross-training which means that staff are able to work across multiple areas of our business.
The ultimate beneficiary is the customer, who is provided with a small, unified team of IES experts to partner them throughout the machine relocation process. From one initial meeting, our clients are left with a clear vision of how their machinery transfer will be performed, including timelines.
Do you have a machinery transport project you want to discuss?
We've moved just about every kind of machinery you can name, from incredibly delicate nanofabrication technology to 14 tonne food packaging machines. If you're looking for advice on an upcoming machinery transport job, or want to request a quote, you can get in touch.