We are currently experiencing a global supply chain crisis. Delays and shortages are causing a ripple effect across the world, and this can be attributed largely to the Covid-19 pandemic. Global supply chains have been hit by energy supply problems, a shortfall of semiconductor chips, a depleted workforce, and transport disruption.
While analysts debate when business will return to normal, manufacturers on the front line of international trade are working on mitigating the issues they are faced with. One of these pressing concerns is freight forwarding.
IES provides secure worldwide shipping and freight forwarding as part of our Machinery Movement and Factory Relocation services. In this article, we offer some advice on approaching freight forwarding against the challenging backdrop of the supply chain crisis.
Can your freight forwarding partner work within tight schedules? Find out more about our freight forwarding services
What does the supply chain crisis mean for freight forwarding?
Hi-tech manufacturers are being affected by the supply chain crisis in a multitude of ways. It isn't just sending goods to customers which has become tricky; receiving consignments from suppliers is also difficult. The result is production delays and unhappy customers. Freight forwarding can also impact overseas relocation plans for machinery, production lines or factories, compounding the problem.
With these challenges in mind, let's look at some key considerations for freight forwarding: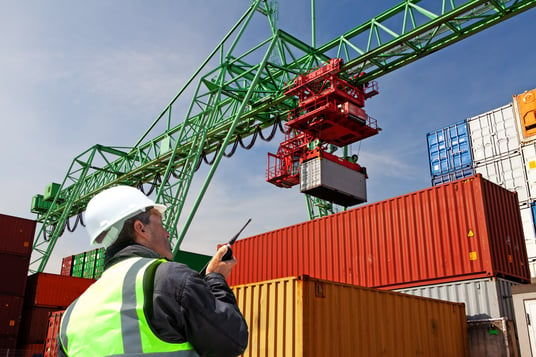 7 ways to handle freight forwarding issues during a supply chain crisis
Be transparent
Every stakeholder should be aware of the current issues and how they're affecting your business. That includes your customers, suppliers, partners and every member of staff within your organisation. Communication is key.
Manage expectations
Overestimate how much time might be needed to deliver or receive goods. Don't promise what you're not sure you can achieve, and account for the possibility of suppliers encountering delays.
Find the right freight forwarding companies
Is your freight forwarding company ticking the right boxes? If your current freight forwarding provider is booked up for months in advance, cannot handle a shipment owing to size (too small or too large), or is being hit by staff shortages, it might be time to consider another freight forwarding partner.
At IES, we regularly meet tight delivery schedules and benefit from close relationships with a global network of air, road and ocean freight specialists. Our in-house project planning capability, dedicated project personnel and bespoke packaging and crating service set us apart as a logistics provider. We are a Department for Transport-regulated freight agent and a member of the International Federation of Freight Forwarders Associations.
Do you have a freight forwarding enquiry? Use our contact form and tell us your requirements
Choose your shipping method carefully
Will your goods be sent by air, land or sea, or a combination of these options? With ocean freight currently subject to delays and many ports dealing with logjams, another way might be better. Cost, size and time will all come into the reckoning when you consider your shipping method. An experienced freight forwarding provider like IES will be able to advise you on the most advantageous choice.
Plan ahead
Start planning for freight forwarding earlier than you think you need to, to account for delays. That includes booking your freight forwarding partner in advance. The more leeway you can give to your provider, the more time they have to plan the journey, contract shipping carriers, and ensure all local regulations and laws are complied with.
Stay up-to-date
Keep checking shipping news sources so you can understand how badly the parts of the world you're shipping to or from are affected by the supply chain crisis. This will help you to estimate how long shipments will take, and feed into your planning.
Focus on what you can control
Many elements of shipping are out of your control, but you should focus on the things that you can control. For many manufacturers, the most important freight forwarding decision they will make is appointing the cargo forwarder or export forwarder. But businesses can also make their freight forwarding as efficient as possible by having the right infrastructure to communicate with their provider, working as far in advance as they can, and identifying problems as early as possible.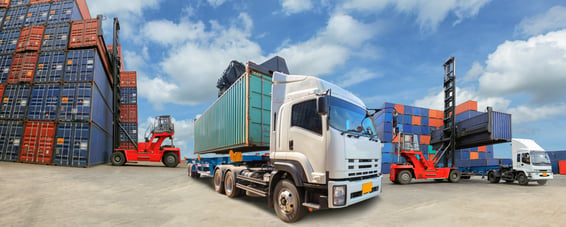 Work with the best
Benefit from a hi-tech equipment relocation provider that offers freight forwarding and shipping as part of an end-to-end service. IES is a freight forwarder UK- and worldwide, working with a network of global shipping partners.
To enquire about freight forwarding, call us today on +44 (0)117 938 0600