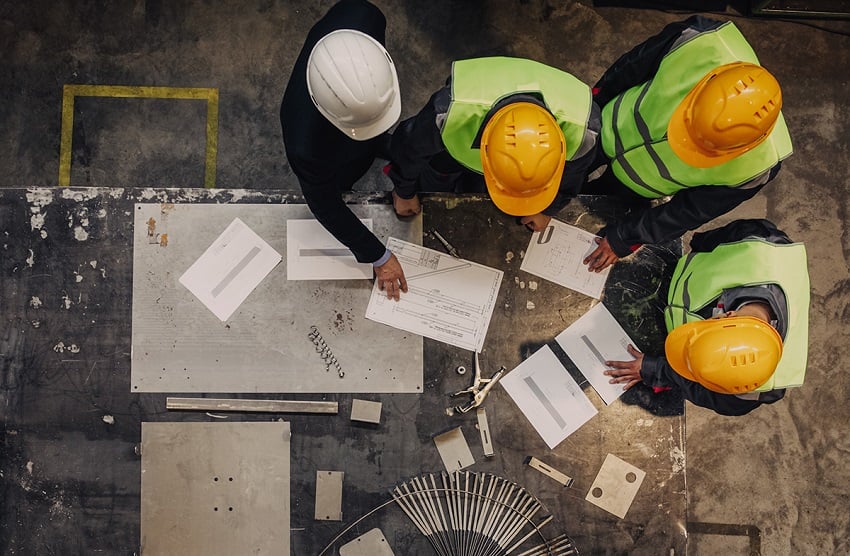 Relocating a factory is a bit like building a machine; all the cogs need to fit and work together. If one part stops working, the whole thing comes to a grinding halt.
In order for relocation to run smoothly, every aspect of the move from, risk assessment to transportation, needs to be meticulously planned and coordinated. It needs to run like, well, a factory; specifically, one which is both proficient and efficient.
So what - or who - does it take to move a factory? Business Development Manager, Chris Malpas, fills us in.
Planning
Site survey
The first thing you need when planning to relocate is a site survey, both for the original site and the one you plan to move to. This will highlight any potential problems with space or complications which could occur in the decommissioning and reinstalling processes.
The site survey is essentially a blueprint for contractors; it gives them all the details they need to safely relocate your machinery.
Who's involved and what do they do?
A Surveyor – often accompanied by a Senior Engineer/Supervisor for more complicated or involved jobs.
"The senior engineer or supervisor may have experience with the specific kind of equipment being moved", Chris says. "In an ideal world we would take someone who is going to be on that job, so they've seen it beforehand."
The quote
The site survey will involve most of the information needed to provide the customer with a quote – what are the job steps? How many people might be needed to carry it out? Is any outside equipment needed?
"The sales team would take this information back to the office, review with our Engineering department, collate it into our system, and work out the costs", says Chris. "Depending on the complexity of the job, the same supervisor involved in the site survey could sit down with them to work out resourcing for the final quote value."
Risk assessments and method statements
When you're handling heavy complex machinery, the risks are both great and many. So, how do contractors mitigate for this risk? By carrying out detailed factory relocation risk assessments.
While a site survey will outline what needs to be moved and to where, a risk assessment/method statement breaks the process down into greater detail, allowing a more thorough assessment of risk at each stage of the move.
Who's involved and what do they do?
"The sales team would feed back what the job entails and any environmental hazards to the Engineering department and health and safety manager", says Chris. "That is, site specific hazards – say if there is a steep slope we might have to negotiate. These are then put into a risk assessment and method statement doc (RAMS)."
Packing
Customs and international transfers
If you're relocating abroad, you need to think about customs and international transfers - and it's not something you can leave to the last minute. You'll need the basic documents, such as a commercial invoice, packing list and certificate of origin - and some countries may require additional documentation.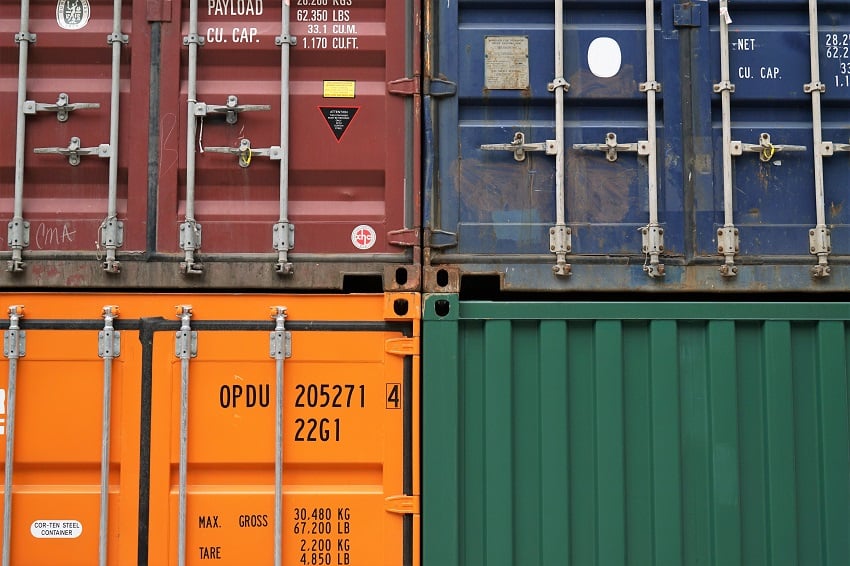 When it comes to customs, no two countries will be exactly the same, so make sure you do your homework to avoid any nasty surprises. It's also important to allow time for delays and setbacks. IES has its own Logistics and Customs departments.
Who's involved and what do they do?
Here's where the shipping department – part of the wider operations team – gets involved.
"They organise specifics of transport – the type or numbers of vehicles needed", says Chris. "This can include refrigerated/temperature-controlled transport, flatbed vehicles or curtainside. Every job is different, so there isn't a set type for each project – IES has over 30 years' experience with special transport."
On site
Machinery decontamination
Machinery decontamination is a crucial part of relocation. Machines which use toxic substances build up chemical residues around their parts, which, left unchecked, could prove to be highly dangerous. These residues include harmful substances which are either toxic to humans or highly flammable.
In addition to health and safety issues, decontamination also serves a logistical purpose: Adhering to customs regulations. If a machine needs to be shipped abroad, the receiving country has every right to refuse entry if they suspect contamination.
Who's involved and what do they do?
"You'll have a team of engineers at this point, led by a site supervisor, and everything organised by a project manager." says Chris. "They're backed up in the office by the Operations department for any additional requirements."
"Project managers are the main link between what's happening on the ground and the customer. Say the customer has any kind of concerns or any additional information they want to pass on; it's going to one person."
Packing and transporting
When considering packing and transporting, it's important to recognise the size and scope of factory relocation. It's a complex process and the stakes are high.
Machine damage is costly both in money and time, so it's vital that all machinery is suitably packed. As with all aspects of relocation, there's no one-size-fits-all. How a machine is packed depends on a number of variables.
Who's involved and what do they do?
"The transport here would also be handled by our shipping department", says Chris. "The Packing department would become involved if there is any bespoke packing needed for it."
"For a local transfer then often we would just stretch- wrap the machine that we're moving and secure it to timber bearers on the back of the trailer. There could be occasions when a full crate is required, though. Then, the Packing department would be involved to make sure the right specification of crate is produced."
Ongoing support
Resourcing
This is handled by the operation team, says Chris.
"We'll know what is required before the job starts, so this will have all been booked as part of the resources and equipment booking by our operations team. If something will need to be packed into crates on site, or if there is any specific equipment required for doing decon – this will all be set up ahead of the game in accordance with the project plan."
Customer issues
As well organised as all site moves are, things don't always go according to plan. Customers sometimes find that there is more work to be done that isn't in the original scope, too.
Who's involved and what do they do?
As mentioned earlier, the site supervisor is first point of contact on site for the customer – but the sales team also has a role to play.
"By this time, we in the sales team have normally built a good relationship with the main contact person for the site move", Chris notes. "We'll have spoken plenty of times in between the site survey and the quoting process."
Every factory relocation is different. But whether it's a single machine move to or a complex multiple machine project, sticking to a tried and tested process with an experienced team is key.
IES can provide a complete factory relocation project plan that covers everything from risk assessments on both your existing and new locations, to on-site supervision, documentation and packing.
For a full list of our services and more articles on the moving process, visit our Factory Relocation page or get in touch with the team.