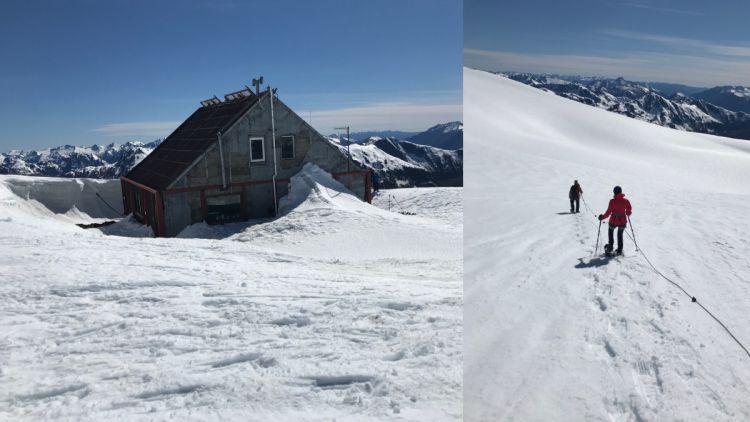 It was a gruelling (but rewarding) couple of days for Matt!
Back to back cycling, followed by a hike part way up Monte Tronador on snow shoes to see the Manso glacier.
Tronador (in Spanish Cerro Tronador) is an extinct stratovolcano in the southern Andes. Tronador is notable for the many glaciers covering parts of its flanks.