IES, a global provider of equipment moving services, logistics, and project management in high technology industries, published its annual results and announced an increase in turnover of almost a third since the start of the pandemic, with 22% in the past year.
In 2021/22, the company recruited new engineers and commercial specialists, who now account for 15% of the total workforce. It is currently building its team to take account of some recent new business wins, from existing and new customers.
One of the company's apprentices, Harri Green, was a finalist in the Outstanding Apprentice of the Year Awards in the engineering and manufacturing category in a major regional award scheme. He was the only student in his college's history who achieved a perfect score across all of his subjects.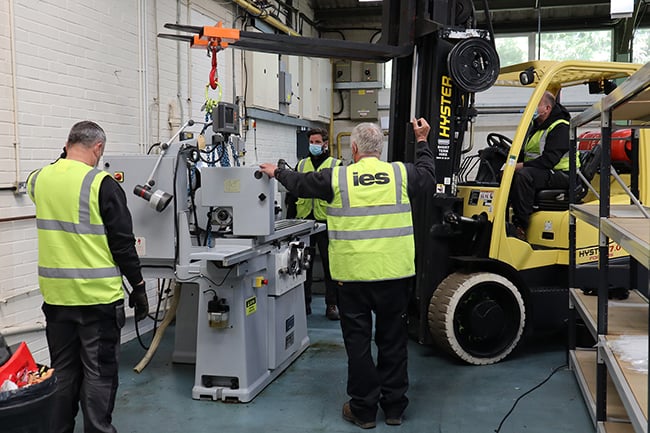 Last year IES managed many projects, including:
Moving and installing over 18 tonnes of specialist equipment, much of which had to remain under clean room conditions, for Catalent, a pharma and biotech global leader. This included positioning 3.5m towers each weighing a tonne within a 4m tall building;

Moving and re-installing 15 high technology machines weighing over 25 tonnes, including the 17 tonne Suspension Parameter Measurement Machine, to engineering consultancy AB Dynamics new Engineering Design Centre;

Celebrating a 10-year partnership with global technology giant HP, during which the company successfully completed over 180 installations and upgrades of HP's industrial and large-format printers around the world.
The company also celebrated its 30th year of operations. Founded in 1991, it now operates from a 30,000 square-foot facility in Bristol.
Niels Morch, IES's co-founder and Managing Director, said: "Last year was pretty busy as equipment moves and installations that had been shelved due to the pandemic came back on stream with a vengeance.
"I am really pleased that my team has been able to meet these challenges, continuing to give our customers what they need time and time again, and that more companies look to IES for complex technical moves and equipment packing services. The coming business year is shaping up to be just as good as last and we are looking forward to staying at the forefront of high technology machinery relocations & installations."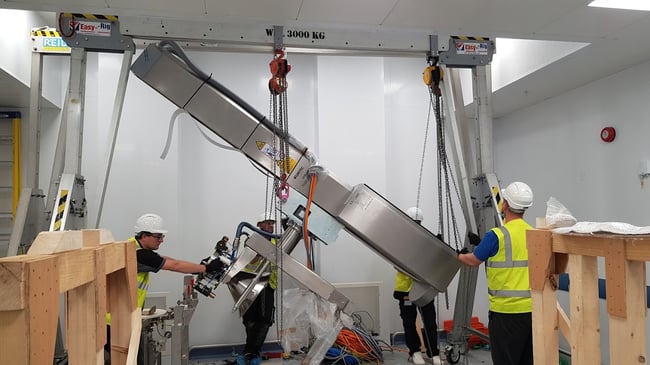 IES works closely with clients in semiconductor, pharmaceuticals, print, aviation, automotive and general manufacturing, among many others. IES is forecasting strong growth for the coming year.
Evolving along with technology trends, IES specialise in decommissioning, relocation and re-commissioning of complex equipment and production lines, as well as complete factory moves. IES also re-engineers, maintains and upgrades equipment in the UK and worldwide.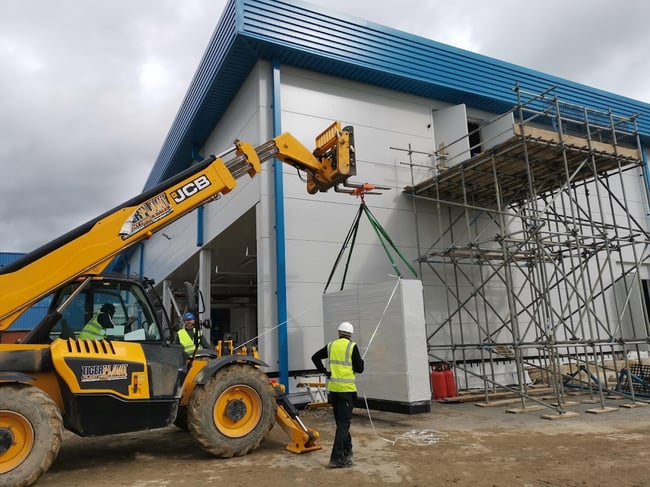 IES offer resource support on short-, medium- or long-term contracts for on-site engineering, technical services. They are a trusted provider of compliance assessment and testing for UKCA Marking, CE Marking, and Low Voltage, Electromagnetic Compatibility and Machinery Directives work.