"A common theme from your clients is how you make difficult jobs, with perhaps no clear way forward at the time, run smoothly from day one to the project conclusion. People also appreciate your varied in-house resources to give the customer a one-stop shop. Put those things together with strong, flexible and ethical business processes and it is no wonder that you have been such a success over the last 25 years." Kevin Nield, long-standing IES customer.



Reflecting on the past 25 years
Any anniversary is a good opportunity to reflect on the past and look to the future. Over the years at IES we've seen a pattern develop in the way we do business. We've found that most of our new customers find us through recommendation or referrals from others. Existing customers like what we do and come back.



Why come back?
At IES we always go the extra mile to make sure that the job gets done, on time and safely. Our reputation for excellence is very important to us, as too are the relationships we have with our clients. Honouring relationships is at the heart of our core values. All jobs undertaken by IES stem back to these core values and we treat all customers and projects with equal importance, no matter what their size or who the client.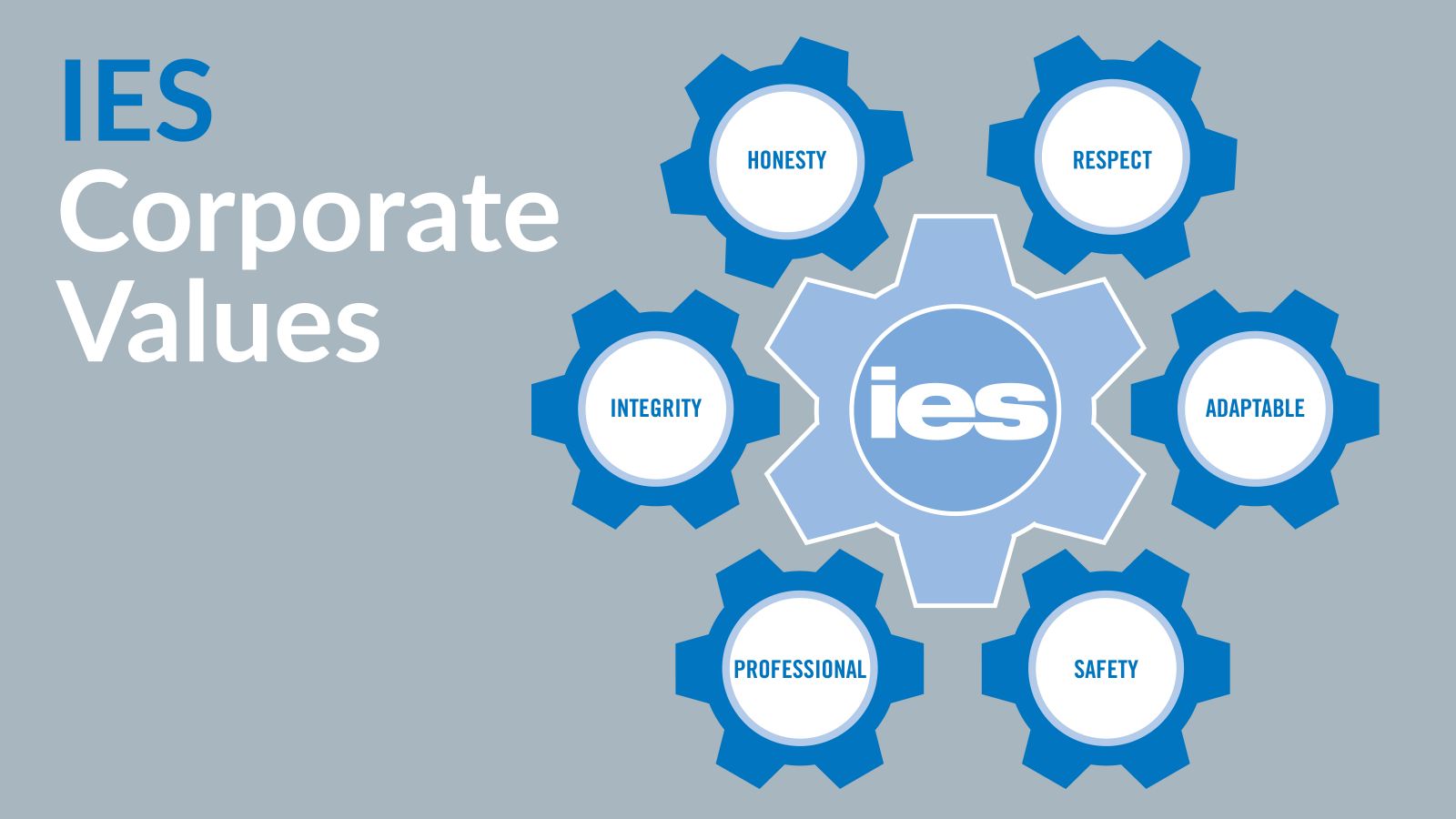 For further information on IES' company values, visit 'Our Values'



IES – The Future
Going forward we shall continue with focussing on our core values which have made the company so successful and a global leader in our industry. The focus, as it always has been, will be on giving great service, always getting the job done on time, and on budget and building those strong customer relationships that will continue to bring us repeat business and recommendations!