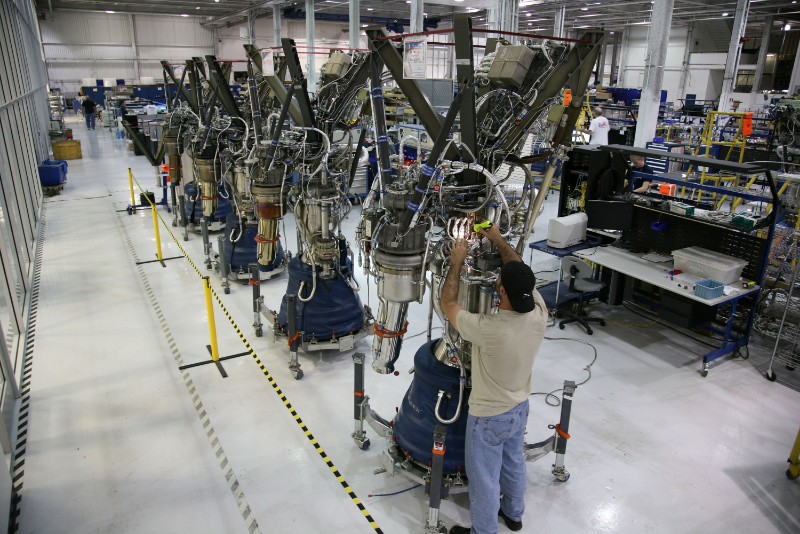 In the ever-evolving world of tech, it can feel like there's a new 'next big thing' every week. However, disruptive change doesn't happen overnight; it takes time to lay the foundations, prepare the infrastructure and bring everybody on board before an industry or business can make real change.
The major engineering tech trends that are set to rock the industry in 2019 are, therefore, nothing you haven't already heard about. Instead, the year ahead is more about the evolution of existing technologies and ideas than a complete revolution.
With that in mind, these are our top tech trends that we feel will make a real impact on the engineering sector in 2019.
The Brexit Effect on R&D
"At a time when we have a huge shortage of engineers, limiting the number of professional engineers that could come and contribute to our economy would affect the industry and the nation's financial well-being."
Naomi Climer, president of the Institute of Engineering and Technology
Currently, we are still unsure whether the UK is set to crash out of the EU with no deal or even arrange a second referendum. Whatever the case, it's a topic that is sure to dominate industry discourse throughout 2019.
R&D innovation in the UK looks set to stall, at least until the terms are definitive. UK spending in the sector was already well below the European average (1.67% of GDP against an EU average of 2.06%) and with a hard Brexit effectively set to cut the UK off from the EU market it has always been seen as the English-speaking face of, investment will undoubtedly take a significant blow.
Global businesses are already pulling out (or at least inferring their intentions to pull out) of the UK in droves, with Jaguar Land Rover the most notable name on the list. JLR is the UK's biggest automotive manufacturer, which recently built a £1 billion factory in Slovakia - a factory that will most likely become the centre of operations for JLR's burgeoning electric car business. Indeed, the automotive sector as a whole has already made its Brexit frustrations felt by significantly cutting investment in new models. It's a sector that demands a frictionless supply chain, which is something that simply can't be guaranteed in the UK right now.
Going Green
"The UK climate bill commits us to reduce CO2 emissions, and every sector should play its part. The industry needs to take greater responsibility for its own environmental impact."
Jonathan Essex, a civil engineer at building consultancy Bioregional
Many UK businesses are starting to wake up to the fact that they need to seriously consider the impact their actions are having on the environment, for both social and economic reasons. In continental Europe, the sector has been on board for years. In Sweden, for example, construction began this year on a €270 million wind farm to supply renewable energy to a smelting plant. Mark Dooley, head of green energy at Macquarie Capital and the Green Investment Group, one of the developers of the wind farm, said: "Industrial players are going to have a huge role, a pivotal role in the development of renewables in the future".
In the UK, businesses need to start playing catch up, and this is undoubtedly going to affect the tech they use. The primary goals are always reducing energy consumption and lowering emissions, but for such a notoriously wasteful industry, making those changes can be difficult.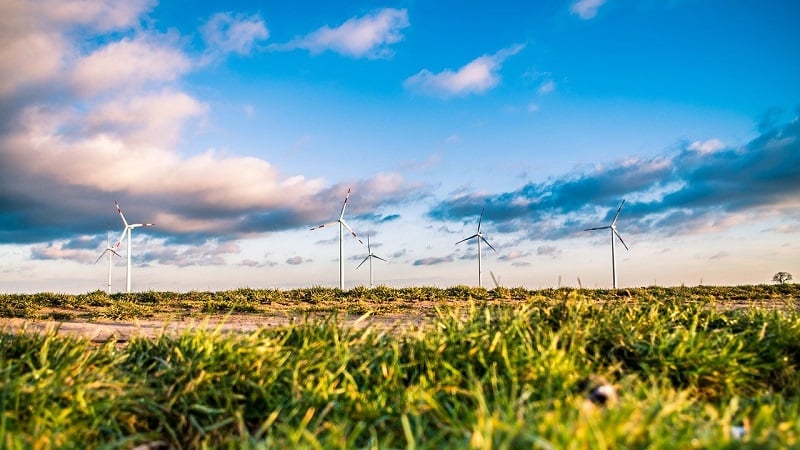 The technologies required to meet the new more stringent national emissions guidelines are already available, though. They are already being used across the globe, particularly in the automotive industry, where electric vehicles are becoming more commonplace (however, even electric car manufacturing might not be as green as you might think). Volvo is leading the charge in Europe with its "Electric Site" project, which is aiming to test the practicalities of a completely emission-free quarry.
Solar and wind harvesting technology is a good start, as typical engineering practices require a significant amount of energy and if that energy is clean and renewable, the impact is at least somewhat mitigated. At least 40% of the world's power is due to come from renewable sources by 2040, so making the changes sooner rather than later will save a monumental headache further down the line.
UK companies might also want to consider exploring less obvious smaller changes, such as switching to biodegradable plastic, updating plumbing systems to harvest rainwater and switching to low-energy LED bulbs wherever possible. It's not a case of completely stripping out the foundations and starting from scratch; it's a case of businesses being able to pinpoint where they can afford to make changes in as non-disruptive a manner as possible.
Industry 4.0 Finally Defined
"The digital age has moved into manufacturing and is starting to have a real impact - whether it's robotics, tools, sensors or IOT technology that keeps track of everything in an automated way."
John Kawola, president of Ultimaker, North America
Manufacturing is, like every other industry under the sun, in the process of undergoing an enforced digital transformation, with businesses exploring a number of new technologies to meet the demands of consumers who expect a faster turnaround and higher quality.
Until now, Industry 4.0 (the fourth industrial revolution) has been the broad term used to cover all digital transformation practices within engineering firms; mainly large enterprises. But as tech improves, it is becoming clear that the term refers to three components working in unison; IoT sensors to connect the ecosystem with real-time communication and data; engineering simulation via AR and VR; and additive manufacturing (3D printing).
"Industry 4.0 promises more flexible and powerful production practices."
The drive for more holistic automation comes from a desire for greater efficiency and productivity. Industry 4.0 promises more flexible and powerful production practices and a level of efficiency and reliability that simply wasn't possible with flesh and blood workers manning the controls. To prove the legitimacy and cost-effectiveness of Industry 4.0, Professor Rab Scott, head of digital at AMRC, took two outdated engineering machine tools and equipped them with cheap sensors that transformed them into intelligent devices that can let the engineers know all they need to know about how the machine is performing via a simple screen.
According to a government-commissioned review, by utilising Industry 4.0, the British manufacturing sector stands to gain around £455 billion in added revenue and 175,000 jobs over the next decade. These are impressive numbers. However, they fail to take into account the impact of Brexit and the fact that some decision-makers are refusing to acknowledge the benefits; improved efficiency, lower costs, higher revenues, and increased innovation. Indeed, a survey carried out by manufacturing specialist Protolabs found that only one in ten businesses sees any definite link between manufacturing and Industry 4.0 and one in five think their sector is unprepared for the upcoming paradigm shift.
5G Connectivity
"The low latency supported by 5G could create significant opportunities for factories that rely on precision instruments and operations."
Durga Malladi, head of the vendor's wireless R&D at Qualcomm
Industry 4.0 has both received a lot of press attention, but roadblocks are keeping it from mainstream integration. One major problem has been connectivity, or, more accurately, the lack thereof. If we can't make a stable Skype call, for example, how can we be sure this highly intelligent connected tech will work?
With engineering and manufacturing relying more heavily on connected equipment in 2019, the need to upgrade networks to 5G should be a notable trend. Indeed, the UK's productivity is lagging behind that of its European peers, and the government's outlined ambition to rectify this situation includes a revolutionary adoption of 5G, with the belief that manufacturing firms using 5G could see as much as a 1% increase in overall productivity.
As businesses scatter more sensors that all need to communicate with one another throughout the factory floor, they have to deal with more real-time data which requires reliable (and more) bandwidth.
"A fully functioning 5G network will provide manufacturers with the chance to build smart factories."
Industrial Ethernet systems are one way to provide a stable link between machines, but wired connections are not always practical or cost-effective. Wireless networks can be installed to connect sensor nodes over 5G and offer a less cumbersome alternative. A fully functioning 5G network will provide manufacturers with the chance to build smart factories that truly take advantage of automation, AI and AR for troubleshooting and the IoT.
According to an Ericsson study, the expected addressable market for 5G in 2026 will be $113 billion, representing a substantial 7% potential revenue growth from current service revenue forecasts. It's the only wireless mobile network with the power to offer the low latency and the high reliability that the sector demands, and 2019 should see a much higher adoption of the technology both internationally and at home.
Further Investment in Cybersecurity
"It is imperative that manufacturing plants looking to adopt Industry 4.0 take steps to improve security and ensure they are not exposing their systems to cybercriminals."
Andrew Cooke, head of ICS Consultancy at Airbus CyberSecurity
While 5G networks might be necessary to ensure more reliable connectivity, this connectivity also leaves the factory floor more open to potential cyber attacks. Indeed, as more and more companies continue to embrace connected technology, the concept of cyber attacks becomes both more likely and more dangerous.
Cybersecurity worries are the primary hurdle holding back Industry 4.0 from widespread adoption. A breach in your system could result in anything from lost revenues to a physical threat against your employees and assets, so it's not something to take lightly. According to Juniper Research, cybercrime is set to cost businesses over $2 trillion total in 2019.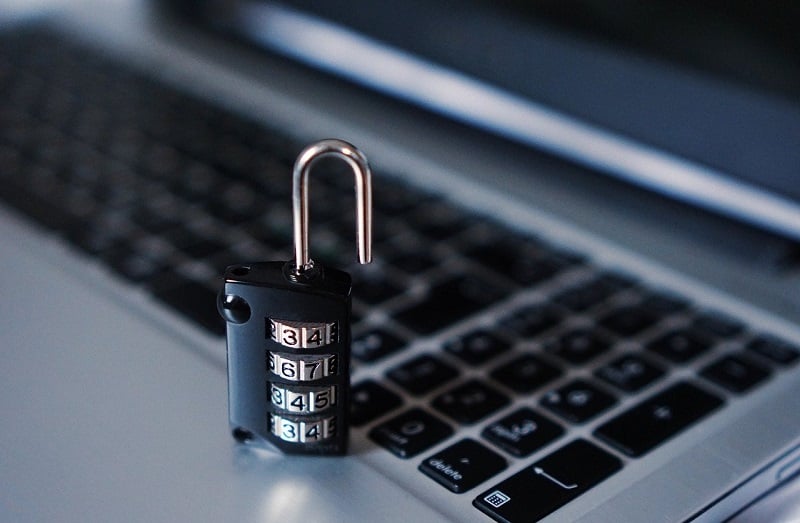 With any networked system come all the vulnerabilities that are attached. In more traditional situations you could isolate factory automation systems, but to truly take advantage of Industry 4.0, isolation is not an option. That means that if the industry is going to advance in line with predictions, businesses are going to have to think not only about investing more into cybersecurity (approximately $1 trillion is expected to be spent globally on cybersecurity between now and 2021), but about making a fundamental change to the way they approach it.
Larger firms will likely already have a CISO (chief information security officer) to develop a strategic direction the rest of the team can get behind. But it's likely that medium-sized players will make the same move. A good CISO should be a skilled engineer with a thorough understanding of cybersecurity and a good cache of technical knowledge.
Risk management is also an essential part of the job, as is the ability to educate management about new potential risks and the strategies necessary to stop them. Ultimately, the risk of possible cyber attacks is the one major disadvantage of connectivity. It might be worth it for the improved productivity and efficiency, but it's certainly something all businesses should keep in the back of their minds when investing in connected infrastructure.
Little by Little
In a way, we can expect 2019 to offer more of the same. However, as we've said before, engineering is a slow-moving industry by design, so any advances in tech are always going to be more of an evolution than a revolution. There are numerous small changes that all businesses in the engineering sector should be considering to keep up with their peers in 2019.
"The UK has always been a forward-thinking country when it comes to technology."
It's a bold understatement to say that 2018 has been a turbulent year and 2019 looks set to be an even more uncertain for UK businesses, but the UK has always been a forward-thinking country when it comes to technology. This keen eye for future development is sure to help us all readjust when we emerge from the other side of the all-encompassing Brexit conundrum.
One key issue for businesses is how to move incredibly high tech machinery from one site to another. Find out how we helped SPX APV with a factory move that took in four countries, four languages, a tight three-month business rationalisation timescale, 1000 tonnes of specialised manufacturing plant and 42,000 truck-miles.