What is Factory Relocation?




Factory Relocation from IES is a seamlessly integrated package of services for the relocation of production lines and manufacturing equipment. This service requires advanced capability and expertise.

A project typically involves two or more of the following service elements:
PROJECT MANAGEMENT (INCLUDING CDM - Construction Design & Management)

HEALTH AND SAFETY

PROCESS DOCUMENTATION

DECONTAMINATION

SHUTDOWN AND DECOMMISSIONING

DISMANTLING AND MATCH MARKING

BESPOKE PACKING

RIGGING / MOVING OUT/IN

WORLDWIDE SHIPPING

ASSET TRANSFER CONTROL

INSTALLATION / BUILD

EQUIPMENT MODIFICATION

CE TESTING

COMMISSIONING

START UP

TESTING AND TECHNICAL SUPPORT




How IES can help:




IES delivers single equipment moves through to complete production line and complex relocation projects. We work with industry leading clients on a worldwide basis.

Service elements are designed to provide you with a seamless, scheduled process and a non-disruptive relocation. This means minimum downtime for production equipment. As a turnkey project solution provider, IES controls budgets and delivers multifaceted relocation programmes. We provide a single point of responsibility throughout the project.

Approved by end-users and OEMs alike, IES has a proven track record. This is coupled with in-house technical expertise which adds confidence to any project.
How Factory Relocation sits in the IES structure:



Factory Relocation is the pinnacle of what IES offers – bringing together multiple departments and expertise. The Factory Relocation service is managed by our engineering department, which is controlled by Tim Patten, Operations Manager.

IES's strength lies in the tight knot of all key components (departments and services), working together totally seamlessly.

Meet a member of the Engineering team:

Name: Dave Kilvington
Job role: Senior Installation Engineer
Joined IES: May 2010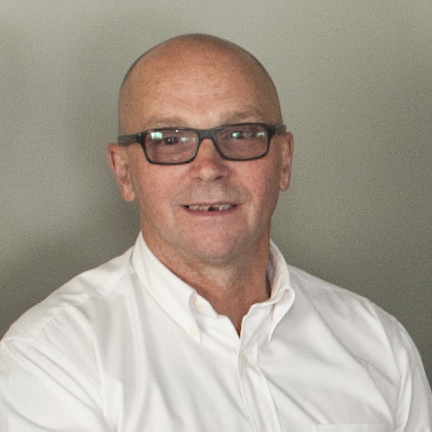 Dave is an asset to the IES engineering and installation team, benefitting IES from his 23 years of industry experienced. Whilst at IES, Dave often finds himself immersed in factory relocation projects around the world. In his role as Senior Installation Engineer, Dave typically manages a team of engineers and riggers on site. He ensures projects are executed in the best possible manner, whilst adhering to the health and safety and project timescales.

Unrivalled experience and capability across multiple industries:

IES offers a wide range of engineering and technical services that are applicable to every industry. Our experience has led us to specialise in a number of sectors, including:

Pharmaceutical

Semiconductor

Advanced Technology

Manufacturing

Printing

Defence and Aerospace

Our project portfolio is high profile and diverse, including:

Anika Therapeutics – factory relocation from Italy to USA.

Cadburys (Kraft Food) – large-scale production line relocation from UK to various countries.

GE Healthcare – multiple production line relocations from USA to UK.

APV SPX – factory relocation and integration at Pan European locations.

Each project involved multiple service elements, from project management to process documentation, decontamination, decommissioning, dismantling, packing and shipping. Followed by installation, equipment modification, commissioning and start-up.

Speaking about the SPX APV factory relocation and integration at Pan European locations – John Greaves, SPX APV Integration Program Manager, commented – "IES provided outstanding and highly demanding work for the Integration Project. The complexity of the Integration Project called for an experienced relocation company that was fully capable of genuine international operations. IES were strongly recommended to SPX and came through a rigorous analysis of other competitors. IES won the bid on an excellent track record and the ability to provide people of the right quality (at all levels) to make the relocation happen in the timescales required at a turnkey solution."

The future of Factory Relocation:

IES will continue to enhance its portfolio of services to remain at the forefront of the industry. We will focus on investing in our people, and acquire state of the art capital equipment to strengthen our position as a world leading supplier.

A key strategy for IES is to be a solution provider – communicating well with clients to overcome obstacles and develop engineering solutions to better deliver projects. A factory relocation project is a two-way job; between the client and IES.