Despite calls for a second referendum, murmurs around reversing article 50 and Parliamentary disharmony, all roads still point to Brexit. So what does that mean for high-tech businesses in the UK? While many have speculated that every industry under the sun is about to up sticks and leave, is this really true?
Businesses located in the UK have long benefited from having no trade barriers with Europe, favourable tax laws and free movement. With these factors set to change, to paraphrase The Clash, 'do they stay or do they go now'?
Leavers
Relocating a business is an expensive and complex process. However, there are many companies who have already made the move, anticipating increased costs post-Brexit. One of those companies is Panasonic.
In October, the Japanese electronics giant moved its European HQ from the UK to The Netherlands.
The reason? Well, in addition to the anticipated restriction of movement for people and goods, there is speculation that post-Brexit, the UK might reduce corporation tax in a bid to attract foreign business investment.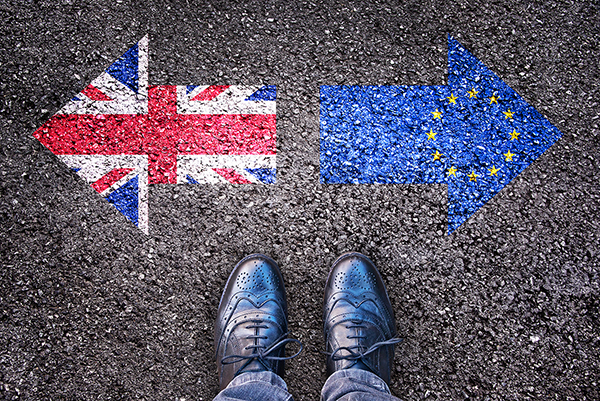 While it may sound like a reason to stay, businesses operating within a perceived tax haven often face punitive tax bills within their home country. A fear that Japan may start to view the UK as a tax haven and therefore penalise them was ultimately the deciding factor for Panasonic - with many others fearing similar financial losses.
In 2016, the road vehicle industry made up 9% of UK manufacturing and 0.9% of the GDP - and its heavily connected to Europe. In terms of supply chains, only 22% of value-added comes from within the UK, and trading tariffs are currently zero. Research from HSBC shows that an average tax of 4.5% on imports post-Brexit could cost the road vehicle industry between £350m and £875m per year.
In August 2018, Ford issued a stark warning that it would 'take whatever action is needed' to remain profitable in Europe. The car manufacturer experienced a £760m drop in profits in 2017, which they attribute to lowered confidence ahead of leaving the EU.
Mr Flewitt, a previous vice-president of Ford had this to say: 'What will happen on the first day of no deal? How will we be able to import components? Export cars? Well… we don't actually know how to trade with each other under those terms.'
So, is this just a case of a few leaving (or threatening to leave) what's presumed to be a sinking ship, or is it merely the tip of the iceberg?
There's no denying that for many businesses the uncertainty of a post-Brexit UK presents many potential risks. There's also every chance that long-term little will change for UK based businesses.
A 'soft' Brexit could see trade deals in place with Europe which would mean business as usual eventually; a 'hard' Brexit may seem more fearful (and certainly more costly) but even that outcome wouldn't necessarily be all doom and gloom.
The issue is the not knowing. For many companies, the risk of uncertainty is too great. One thing that is certain is that even with the best deal possible, businesses will have to undergo changes once we leave the EU.
Transitioning to new customs procedures, scrutinising supply chains to determine taxes and hidden costs, and renegotiating contracts will all take time and money. For some businesses, these costs make staying in the UK untenable. And then of course, there's the talent factor.
The skills' shortage in the engineering industry is no secret. Between 1994 and 2014, the number of high-skilled jobs in the UK rose by 2.3 million, leaving companies struggling to fill these positions.
There's currently an overall shortage of around 20,000 workers, and, as the sector relies heavily on migrant workers (both from the EU and globally), this shortfall is set to grow post-Brexit. In 2016, the Labour Force Survey found that 7.7% of employees in the engineering sector were from the EU, compared with 6.1% across all other sectors.
Currently, any EEA (European Economic Area) or Swiss national who wants to work in the UK can do so without needing a visa. It's widely presumed that this will change after we leave the EU, making it more difficult for people to find employment in the UK.
Ultimately, there are many reasons for businesses to relocate in this time of political and economic turbulence.
For some there are tax implications to fear, for others increased tariffs could make the UK less attractive and for others stills, restriction of free movement could mean London is most definitely not calling.
Remainers
Despite all the negative press and forecasts of unprecedented gloom, there are, of course, upsides to the Brexit situation.
Businesses that predominantly deal with US suppliers or customers have little to worry about. In fact, they could see significant benefits from a Brexit-fuelled UK-US trade deal. Just ask Google.
The internet behemoth is planning to open its first HQ outside of the US in London. In true Google style, they're not doing things by halves; the London HQ is expected to span 650,000 sq ft and house 4,500 employees. But it's not just the mega corporations who are saying yes to the UK.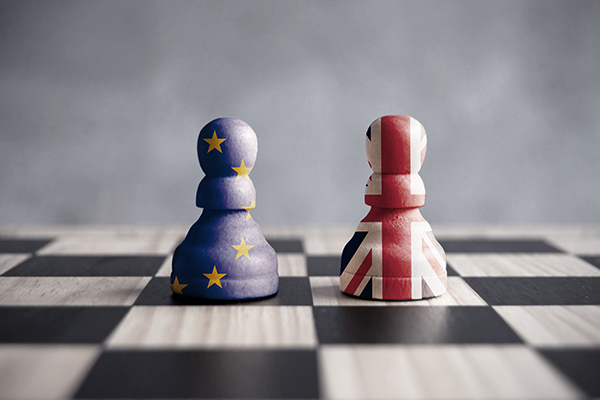 For many businesses, Brexit isn't enough to make them flee - for now anyway. Microsoft announced in 2017 that despite Brexit uncertainty, they would not be leaving the UK. However, they did stipulate that this decision could change under certain circumstances.
Owen Larter, Microsoft UK's Government Affairs Manager said: 'If all of a sudden there are huge import tariffs on server racks from China or from Eastern Europe, where a lot of them are actually assembled, that might change our investment decisions and perhaps we'll build out our data centres across other European countries.'
While some are unafraid of Brexit, others are predicting a positive impact.
JCB and Dyson were two manufacturing firms who backed Brexit and believe leaving the EU could see the industry rising like a phoenix from the flames.
Their argument is that leaving the single market will force manufacturing firms to look beyond Europe and to develop deals with the fastest growing markets. In short, they believe Brexit could make the manufacturing sector much more competitive by becoming more global.
As with the potential pitfalls and downsides, there's no way of predicting what Brexit will hold in terms of positives for businesses. It's also important to remember that we won't truly know the impact of leaving the EU for at least 18 months post Brexit. But for now, the majority of manufacturing and engineering firms seem to be staying put.
What should high tech businesses do?
It would be helpful if there was a one-size-fits-all solution to this question, but unfortunately there isn't. Whether or not a business should stay or relocate depends on the company's specifics.
For companies who rely heavily on importing from the EU, tariffs could have far-reaching financial consequences which make staying in the UK unfeasible. However, relocating factories is a complex and lengthy procedure, so it may make more sense to wait and see the specifics of the deal.
If you have decided to relocate, you need to act quickly because relocating is a complicated and lengthy process.
From site surveys at both locations to detailed planning, risk assessment to reinstallation and re-commissioning, relocating can sometimes take up to a year.
One thing all businesses can and should do, however, is plan as much as possible. Naturally this is challenging when there are so many possible outcomes to prepare for. Do you need to look at your supply chains? Where could you import parts from outside the EU?
Since the decision to leave the EU in 2016, Brexit has been billed as the final frontier: something to face (albeit quaking) or to run from. Whether businesses choose fight or flight depends on their individual circumstances - there is no right or wrong answer. The only thing that's certain, whether you stay or leave, now is the time to start planning.
Depending on the size and scale of the move, you need to start planning a factory relocation 6-12 months in advance. If you're considering relocating and need consultation or advice, get in touch.