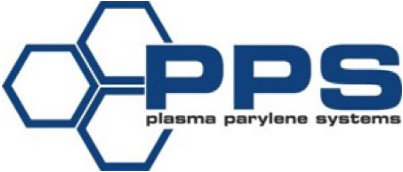 Plasma Parylene Systems
Rosenheim, Germany
Plasma Parylene Systems GmbH is a developer and manufacturer of pioneering systems for Parylene and plasma Parylene coating.
Playing a critical part in the protection of important components and parts, conform Parylene coatings are non-porous, very thin and polymeric. Being hydrophobic, bio compatible, inert and optical transparent, Parylene has a broad variety of industrial applications.
Typical Applications for Parylene Coatings
Conformal coating of electronic components for harsh environmental conditions (fulfills ,MIL-I-46058C, Type XY)
Dielectric coating such as e.g. inductors, cores, magnets
Hydrophobic coating e.g. bio medical tubes, catheter etc.
Reduction of friction (e.g. at guide wires at catheters)
Barrier layers e.g. filter, membranes, valves
Micro wave components, electronic technology
Sensors in harsh conditions
Corrosion protection for metallic surfaces
Enhancement of micro structures
Abrasion protection
Protection of plastics, rubber etc. against environmental conditions
Transparent protection for LED e.g. illumination equipment for vehicles, illuminated panels etc
Back
Products from Plasma Parylene Systems...